India's new wave of shows indicate we're in the middle of a sexual revolution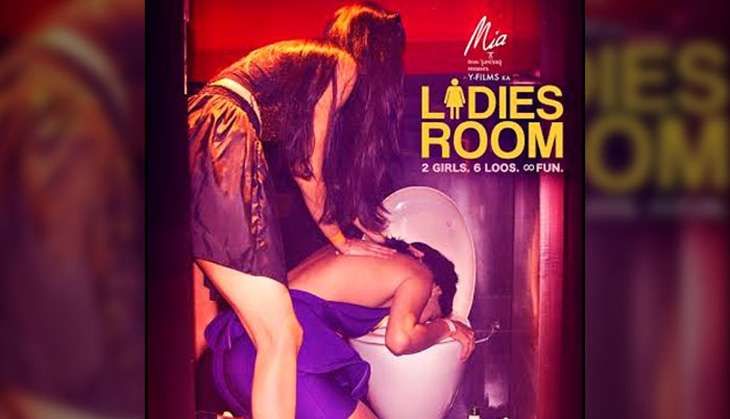 On Women's Day this year, The Viral Fever's (TVF) Girliyapa uploaded a music video about the woman's period.
It featured cookies with ovarian icing, Bloody Marys and sanitary napkins being used to soak up dropped cocktails. It also had women in red pantsuits and t-shirts that said 'Hello Mere Menses'.
Also read: Here's every Bollywood female protagonist from 1980-2015. It's depressing
The most winning moment of the song was this:
Horny ho gaye lekin boyfriend nahi raazi hai?
Abbey! Oh! Sun! Baby! Karna hai zaroori. Phir kya majboori?
You beg for this all the time - toh kar le ichha poori.
Wink.
In November last year, they made a video about girls buying condoms. And, in April of this, another video with women discussing the joys of polygamy.
But that's just Girliyapa.
TVF's biggest show - Permanent Roommates - is a viral web series where the protagonist, Tania conceives a baby before marriage. And remarkably, she doesn't receive the 'Kya Kehna
'
treatment. Tania isn't thrown out of her home nor ostracized by her peers. The parents of the couple hiccup momentarily, but smile it off in the interest of the kids. Her boyfriend Micky's grandfather is nonchalant. It's all cool.
There's also Girls Room, Yash Raj Film's youtube series. Khanna - one half of the two member female cast of Khanna and Dingo - gets pregnant. But Khanna doesn't want to tell her boyfriend Kunal because he can't handle dead-baby jokes.
And finally, there's MTV's Big F. It's tacky and has all the production values of Splitzvilla and Roadies from ten years ago. But it's packed with serious feminist agenda. More specifically, female characters who are sexually forth-coming, ambitious and unafraid to articulate what they want.
Also read: MTV's Big F is television at its tackiest - and its most game-changing
All of these are things that yuppie, mainstream Indian entertainment simply hasn't seen before. And all of yuppie mainstream Indian entertainment is seeing it now.
In an interview with Scroll this week, Arunabh Kumar articulated TVF and Girliyapa's target demographic - "aspirational young Indians from tier II towns. There is a very lousy definition I have - people who have read [Chetan Bhagat's novel]
Five Point Someone
in any language. This is the progressive and young middle class."
Judging from TVF's resounding success, this demographic is lapping this content up.
And we've signs of it elsewhere too. Rajkumar Hirani, the modern-day Hrishikesh Mukherjee, unfalteringly makes only family movies. And even he's gone from portraying romance with love letters and wistful
in Munnabhai, to the far more likely post-lovemaking scenes in PK.
All of this leads to the rather easy conclusion - sex, particularly pre-marital sex, has entered the Indian mainstream.
It is no longer marginalised to Indie cinema. Nor, at the other end of the populist spectrum, is it tainted by the vulgarity of Splitzvilla.
No more is it the domain of the vamp or the fallen hero. And it is most certainly rid of the dubious Kya Kehna strain of moral preaching.
Sex before marriage is now as integral to the process of romance in pop culture as is the Cornetto ice cream.
This change in attitudes towards sex is happening en masse - no successful entertainment production house is immune to it. And it's well established that pop culture represents the mainstream as much as it is influenced by it. Which is all to say this:
Empowered, informed sex and the entire spectrum of paraphernalia that it comes with - STDs, condoms, one-night-stands, pregnancy scares, missed periods, sex during periods, HPV, infidelity, polygamy, farts during sex, nipple hair, judgemental gynaecologists and queefs - is here to stay.
Also read: The Stage could have been fun. Till Monica Dogra began to fat-console