Success is not about fame & money: India's rich look for meaning in life
What is the measure of a life lived well? Money? Fame? Power? Stature? Is that what will play on our minds when we bid adieu to this world?
Apparently not.
Our biggest regrets are likely to range from 'Why did I work so hard at the expense of my family?' to 'Why did I not take care of my health?' to 'Why did I not have the courage to live my life, my way?' It is unlikely that any of us on our deathbeds will regret not spending enough time in office or not accumulating enough wealth.
So what is it that we want from life?
Sonia Golani strikes a conversation with India's rich and famous to crack the eternal riddle - what is the purpose and meaning of life? The result is her fourth book What After Money and Fame (Penguin) - in which the who's who of the corporate world look back at their lives and tell us how much is really enough.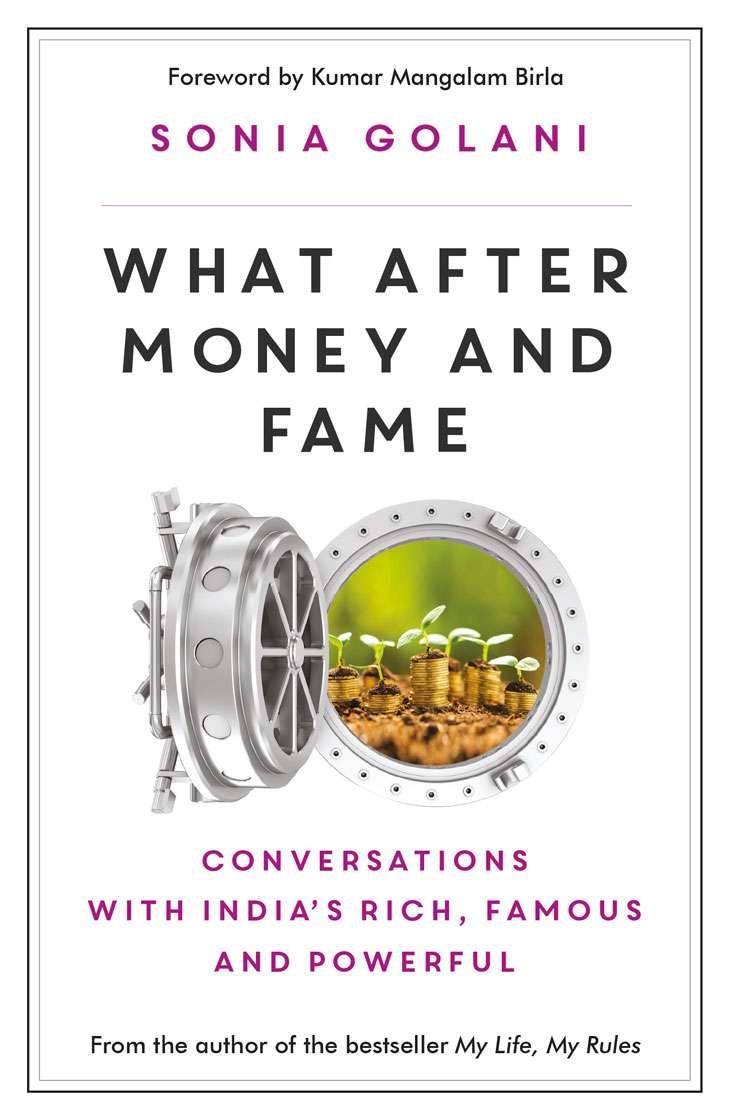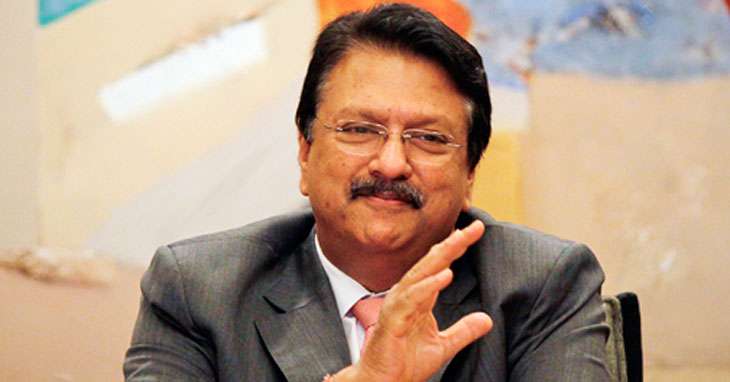 Ajay Piramal (File Photo)
Ajay Piramal on how wealth should benefit all
'This too shall pass' is how Ajay Piramal - a Forbes billionaire - approaches situations and looks at life.
"It's all temporary. Today you might be successful and have fame, but tomorrow if you make a mistake, or if for some reason your business does not succeed, it all vanishes. One can't be over-elated with success. Fame can actually be a two-edged sword. One has to be equanimous."
So how much money is enough?
"The definition of rich and poor is what somebody wants, minus what somebody has. So if your wants are very high and you do not have the means, then you are poor, and if you have x and your wants are less than x, then you are rich."
He says one should look at money from the point of view of a trustee, to use it for the benefit of all stakeholders.
"The objective of business is to make money and use it for good purpose. You can't practise philanthropy unless you have wealth..."
He is inspired by Bill and Melinda Gates. "Bill and Melinda are setting a very good example and doing great work. Moreover, even now their wealth keeps on increasing because they are managing their investments well..."
80% Indian firms saw corporate fraud last year, 25% reported corruption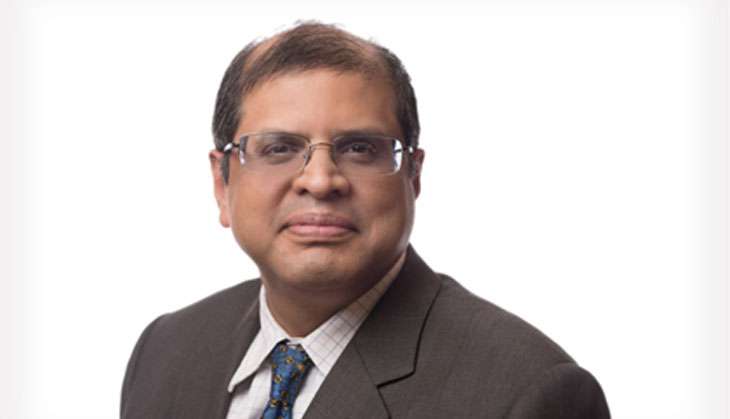 Amit Chandra (File Photo)
Amit Chandra on giving away
Amit Chandra manages Bain Capital, one of the world's oldest and leading private asset management firms. He donates nearly 90 percent of his net income to social causes.
Amit, who is 48, has been walking on this unusual path with his wife, Archana, for the last decade. He had it all - a great job, wealth, status, fame when he turned 35. Despite that he felt something was amiss in his life and that feeling grew only stronger with time.
He felt uneasy that life should be a mindless pursuit for a bigger job and title, a more expensive car, a better house, more money in the bank.
His soul-searching journey began in 2007 - also his pondering over such questions - 'how much is really enough?'
A few years later - after putting a cap on their needs - the couple knocked on a lawyer's door and bifurcated their wealth.
"The portion that was needed to sustain ourselves when I stopped earning was moved to her name, and the rest, including future earnings, was earmarked largely for giving away."
This decision and acting on it became a liberating experience.
"When you don't define your needs, nothing seems enough. Once you do, it's enormously liberating and gives you the flexibility and freedom to do things you could never imagine."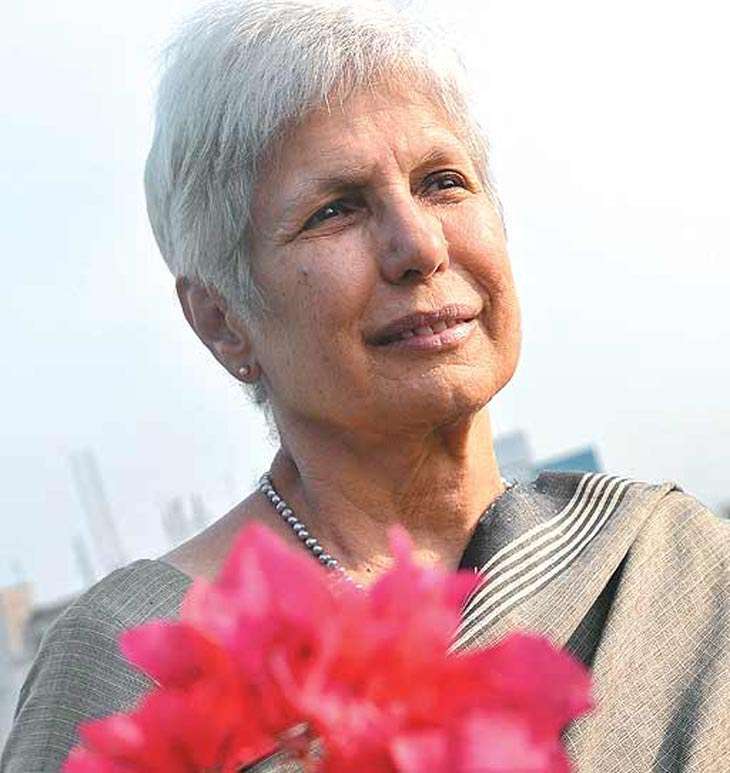 Anu Aga (File Photo)
Anu Aga on confronting the need for acquisition
Anu Aga's story is special. Among other things, she is a billionaire who drives around in a Santro.
"...for me, a car - big or small - is just a means if transport that takes you from point A to point B. I drive a Santro which I have had for the last five to six years."
She likes to open up her home and heart to under-privileged children and wishes to reduce the inequality in India.
After her husband's and son's untimely deaths within a span of months, Anu started looking around for a credible NGO where she could donate. Her son, Kurush, who died at 25, was sensitive to the poverty around him and would nudge her to donate 70-90% of their earnings to charity.
So what's wrong with our people, why do we love to hoard?
She says, immediately after Independence, idealism began to recede and the attitude 'what's in it for me' took over. She believes that our smallness and consumerism took over. Another important aspect is that, to be able to give, you should first have enough.
Anu's icon is Azim Premji. "He is the only Indian who in his lifetime has given most of his shares to charity. Just because Azim Premji doesn't speak as much as others, his contribution cannot be underestimated."
Anu defines how much is enough.
"You have to realise that 'enough' is not so much in the physical things as in the heart. Unless you confront this need for acquisition, you will keep craving for more and more."
An award may tickle her for a couple of minutes, but it is meaningful relationships with people that matter. And that, for her, is success.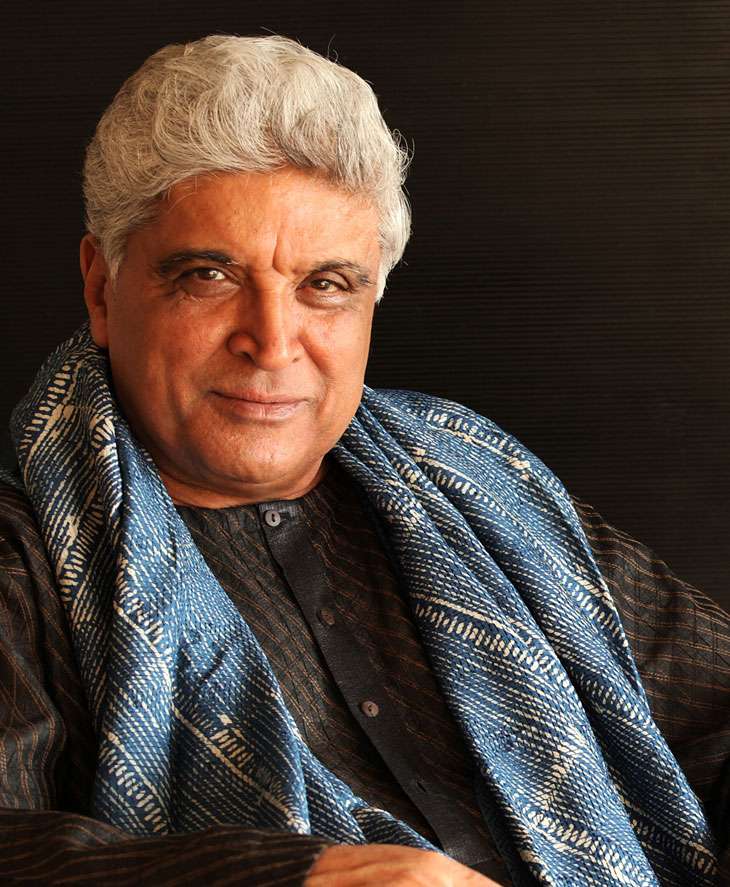 Javed Akhtar (File Photo)
Javed Akhtar on getting used to success
Javed Akhtar needs no introduction. The writer-lyricist is a successful man, a man who, even after several decades of being hugely successful, is still trying to get used to the idea of success.
For him, there are two types of successful people - those who think they are successful; and those who are considered successful by others.
But success is a mirage. It is difficult to match steps with it, he says.
"What is important I think is the pursuit rather than achievement. If you have achieved the goal, the pursuit is over."
He also believes that "successful people are invariably not at peace. If you enter the deep chambers of their mind you'll think they are mad because their ambition knows no end at all..."
His own success story makes him cringe in disbelief.
"Sometimes I think - when I sit in that hall and my staff brings me breakfast in a trolley and I am looking at the sea and I feel, 'yeh kahin kisi aur aadmi ke saath toh nahin ho raha' (Is this happening to some other man)."
Or when he is resting in a 5 star hotel.
"Tum itne bade bistar par lete ho akele, tumhe yaad hai woh... (You are lying on such a big bed alone, do you remember...) that third class compartment when you were coming from Bhopal and you did not have a place to sit. You had no legroom."
Both money and success are relative to him. But how much is really enough?
"Money is usually the by-product for most people, who make money because they are doing something, but there are others who are into money-making."
The former set of people, he believes, is becoming smaller with time, but they still exist (thankfully).
He is one of them. Also the one who believes in giving back to the club he calls the 'Human Society', which we become members of by virtue of our birth.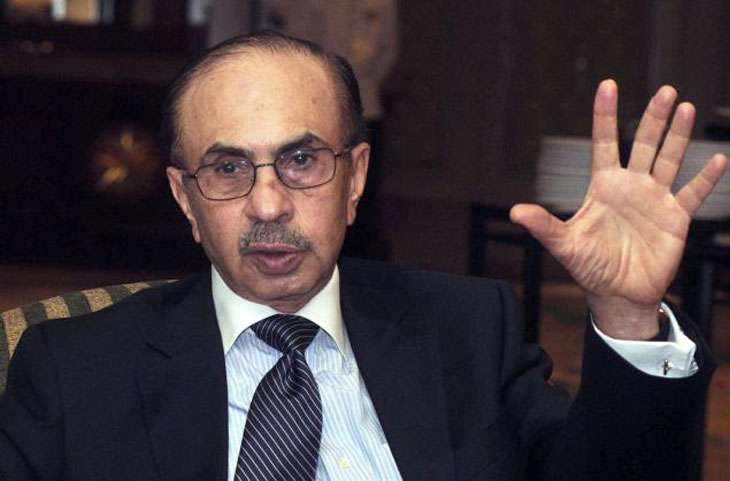 Adi Godrej (File Photo)
Success is looking forward to Monday mornings
Adi Godrej is the chairman of the more than 100-year-old Godrej group. Godrej says his driving force has never been to make money.
"I had to make it (my business) grow...As far as I am concerned, even today, the constant thoughts in my mind are how do we grow, what strategy do we need to adopt, etc, not because business is a good source of personal finance or funding, but because that's good for the business."
The Godrej group is involved in philanthropy and corporate social responsibility initiatives. He feels the need to keep growing is important so that the group can do more of that as well - because he is a great believer in philanthropic efforts.
So do what success mean to him?
"Success to me means that, first, you should be very happy with your life. You should look forward to a Monday morning and not just weekends."
Shock and awe: the top 10 indebted companies in India