Remembering Rajesh Khanna, Bollywood's first superstar, on his 74th birth anniversary
The word superstar was coined for Rajesh Khanna. The actor became a superstar at the age of 28 and was dethroned by the time he turned 32. He could never reclaim his throne, but in his head he remained the undisputed king of Bollywood, because "a king dies a king...whether on the throne or in exile."
The king would have celebrated his 74th birth anniversary today.
In the 1970s anything that he touched became gold. He achieved the kind of fame that no film star had ever experienced before, or, perhaps, has since. He starred in a series of hits - doing up to half a dozen films a year - but that, many believe, also became the reason of his undoing.
Though Khanna died four years ago, a lot of him had died much earlier. Tragic stories of his loneliness, destroyed by his own stardom, are many.
Yasser Usman got interested in Khanna's story shortly after the superstar passed away. He decided to piece together the Rajesh Khanna puzzle in a biography - Rajesh Khanna: The Untold Story of India's First Superstar (Penguin).
The book was a bestseller.
Usman spoke to Catch about Khanna, the superstar women were madly in love with. Khanna's shy smile, his trademark head tilt and his fluttering eyelids were enough reason for women to marry his photographs!
He talks about Khanna's charisma, his rather colourful life, his complex personality, his relationships and rivalries and his deep-seated insecurities.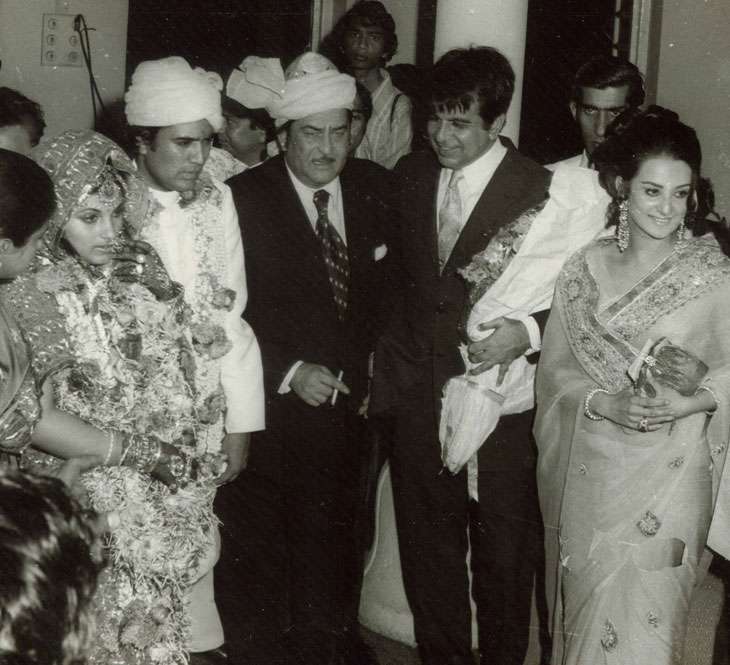 Edited excerpts:
LH: How did Rajesh Khanna get enveloped in his loneliness? Where did he go wrong? Was he a victim of his own bloated image in his head?
YU: I think to understand his downfall we'll have to understand the extent of his success. In those 3 years (1969-72), it was as if Rajesh Khanna had turned into a philosopher's stone. Whatever he touched turned into gold.
We have heard stories of girls marrying his photographs. 14-15 hits in a row. Mass hysteria. There was no example of this sort of exceptional success before him.
You know, you may analyse it now, but just like there was no singular reason for his extraordinary success, there wasn't any one particular reason for his downfall. Perhaps times were changing. The rise of Amitabh (Bachchan) as the angry young man, action films had started doing well.
Rajesh Khanna was primarily a romantic star. Action was never his forte. Plus, every year an average of 6-7 Rajesh Khanna films were released. So overexposure. His trademark mannerisms had become too predictable and overshadowed his image as a serious actor.
But I think fate played an important factor. How else can you explain it?
Some of his close friends told me that the constant barrage of scrutiny on his personal life affected him badly. The coterie around him was also blamed. When the films flopped, Khanna would say, 'My films have flopped, I have not. I am still the superstar'. So this wasn't an easy situation for him to accept.