Raghu Rai celebrates 50 years as photographer with 'People'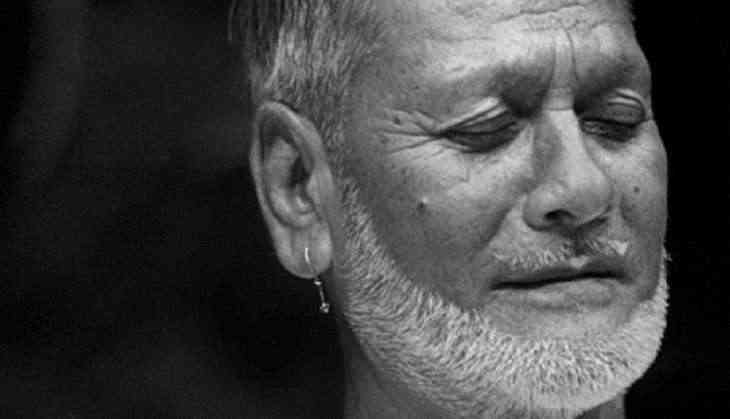 Ace photographer Raghu Rai just turned 50. Professionally speaking, that is. And on the occasion he is set to unveil a collection of his favourite portraits of people who matter. And of those who don't.
Ironically, Rai never enjoyed capturing portraits of people - especially of the rich and the famous - as they were staged and lacked spontaneity. However, when he sat back to take a look at the fleeting moments of times he had captured, voluntarily or otherwise in the last five decades of his career, there were some frames he liked.
Also read - Refugees Welcome: Photos that prove humanity still has humanity left
His newest book of photographs, to mark 50 years of his marriage with the camera, is a collection of those photographs and is aptly titled "People".
"I enjoy taking quick, candid pictures, not staged ones. The kinds of photography I am most comfortable with are photojournalism, street photography, documentary photography and so on, all of which require me to take spur of the moment images. I get uncomfortable when I have to take posed pictures, which is usually the case when one is shooting portraits, especially those of famous people," Rai writes in the preface to the book.
Rai insists that the best portraits are a result of spontaneous magic. Because the best capture the aura of the person. Reveal the truth of that person. But this is possible only when the person is caught off guard, when the person is not self-conscious.
He loves his portraits in black-and-white.
"Colour makes for very average portraits. In black-and-white, the grey tones, highlights and contrasts that you are able to create enable you to bring out the strength of the expression in a person's eyes or face."
"People" is mostly black-and-white, with an occasional coloured photograph thrown in.
Picture Perfect
His favourite portraits in the book are of musicians - M S Subbulakshmi while she was performing; or of Bismillah Khan when he was in jugalbandi with Vilayat Khan.
Satyajit Ray was also one of his favourite people to shoot. He narrates an anecdote.
"He asked me, 'What do you want me to do?' I did not know what to say. I took some pictures rather uncomfortably. I wasn't enjoying it. After a few minutes, he said, 'That's enough!' and I said, 'No, Manik da, that's not enough!' When I protested, he smiled and I took some more
pictures. After some time, there was a break between the scenes.
"He lay down on the same bed, smoking his pipe, on which his heroine was sitting and I took some pictures from the front. Then I moved towards the other side from where you could only see his back and I realized the lighting was very dramatic. You could see the adjoining room through the door and there were spectacular shadows falling on the wall. So I said, 'Manik da, please look here!' He turned with an intense look and that was it."
Apart from Ray, the only celebrities he enjoyed photographing were Mother Teresa, and, to some extent, Indira Gandhi. He photographed Gandhi almost every other day from 1967 to 1984.
"I liked taking pictures of Indira Gandhi early on in her career; later, as a result of growing security concerns and changes in her own personality, she became a bit distant and
photographing her wasn't as much fun."
Rai is in awe of Dalai Lama as a photographic subject.
"I suppose my all-time favourite among the famous people I have shot is the Dalai Lama. I have been taking pictures of him for over forty years now. I have never met god but I have no hesitation in saying that Christ/Buddha/Guru Nanak must have been like Dalai Lama."
Rai's technique is simple: the subject's relationship with the camera has to be unguarded. And he keeps trying till he cans the perfect shot.
He recalls how he took ages to photograph actor Aparna Sen.
"I kept feeling I was not getting the image I wanted. I kept clicking for quite some time and she kept posing patiently and then suddenly I gave up and said, 'It's not working out, Aparna!' She put her head on her hands on the table and laughed. I clicked in that instant. I felt I'd got the picture I was looking for. You know instinctively when the image has happened."
Rai regrets that, in this the age of the selfie, the art of portrait photography is being killed.
"These cell phones have wide angle lens' which distort perspective. In order to take a good portrait you have to use a lens that does not distort perspective. Selfies are fun, but as portraits they are just silly."
Selfies or not - everything looks silly when compared with Rai's body of work.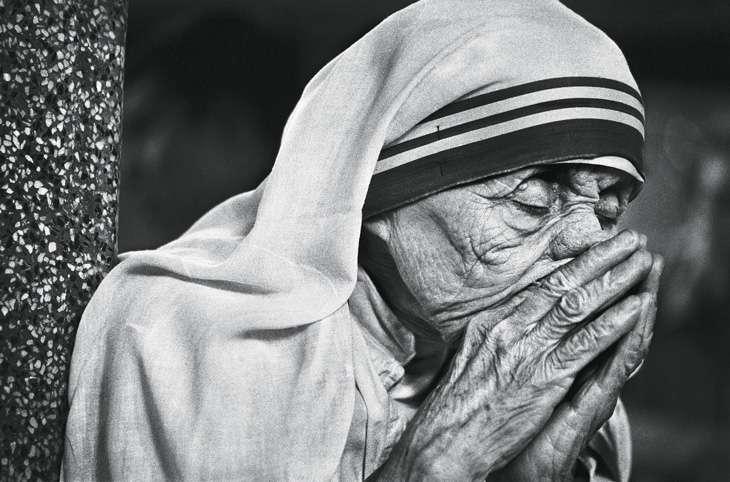 Mother Teresa, 1970.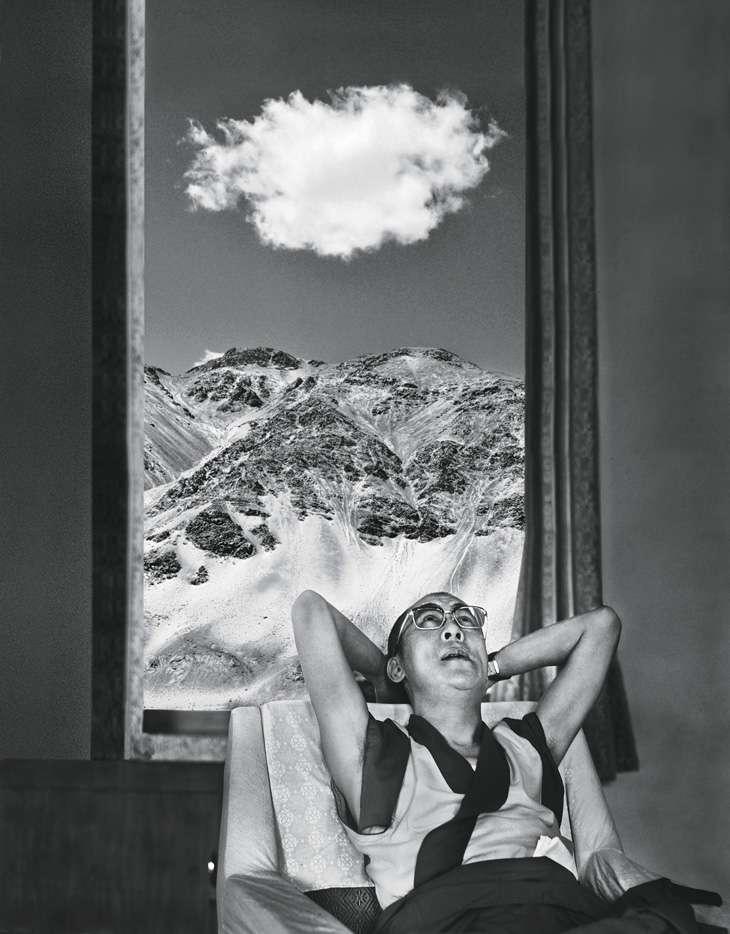 His Holiness the Dalai Lama,1975.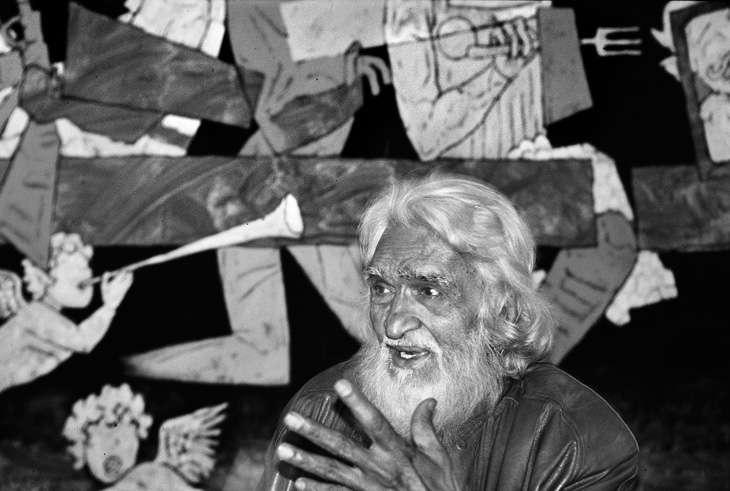 MF Husain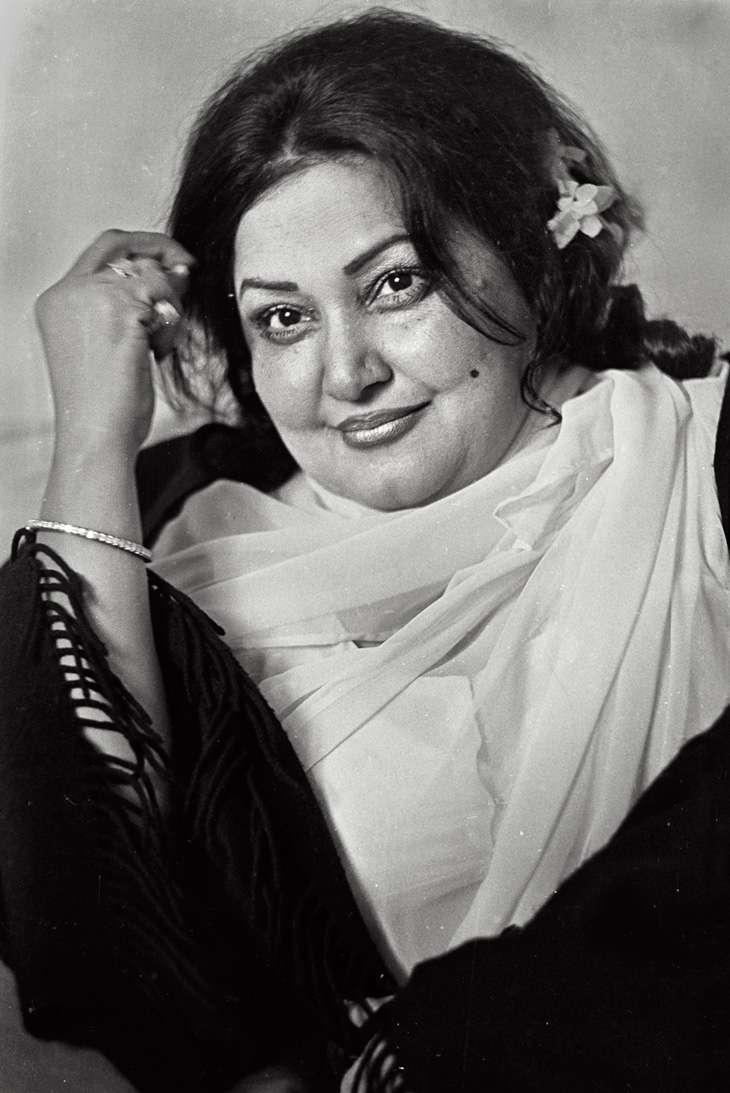 Noor Jehan, Pakistani singer and actor.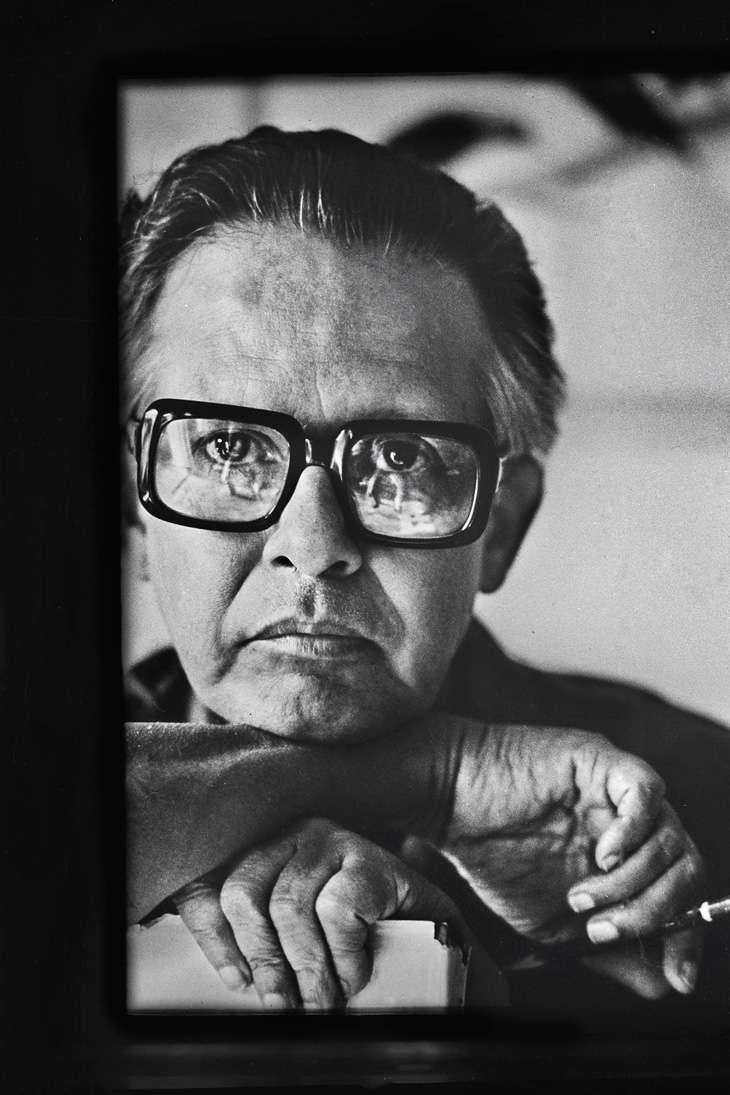 R K Laxman, the cartoonist best known for creating the 'Common Man'.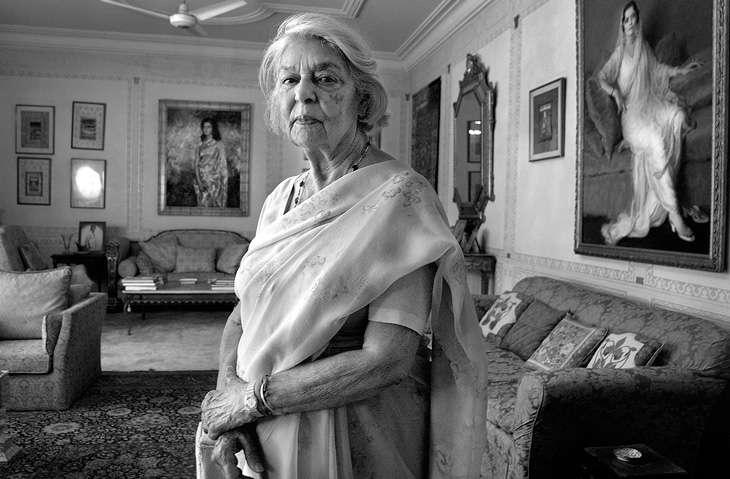 Maharani Gayatri Devi.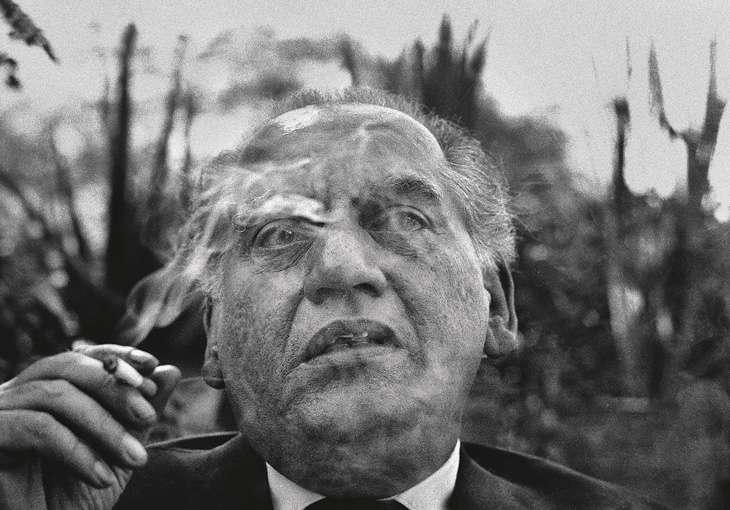 Faiz Ahmed Faiz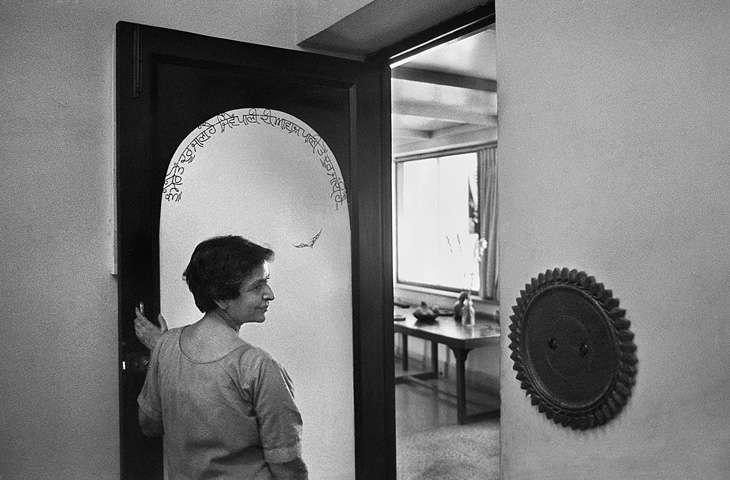 Amrita Pritam, writer and poet.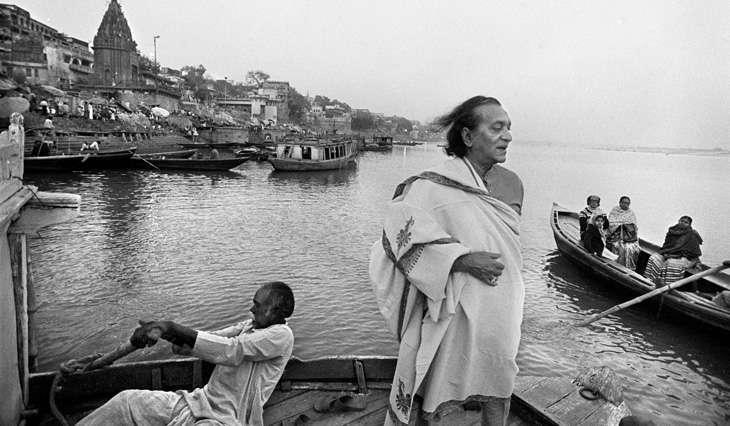 Sitar maestro Pandit Ravi Shankar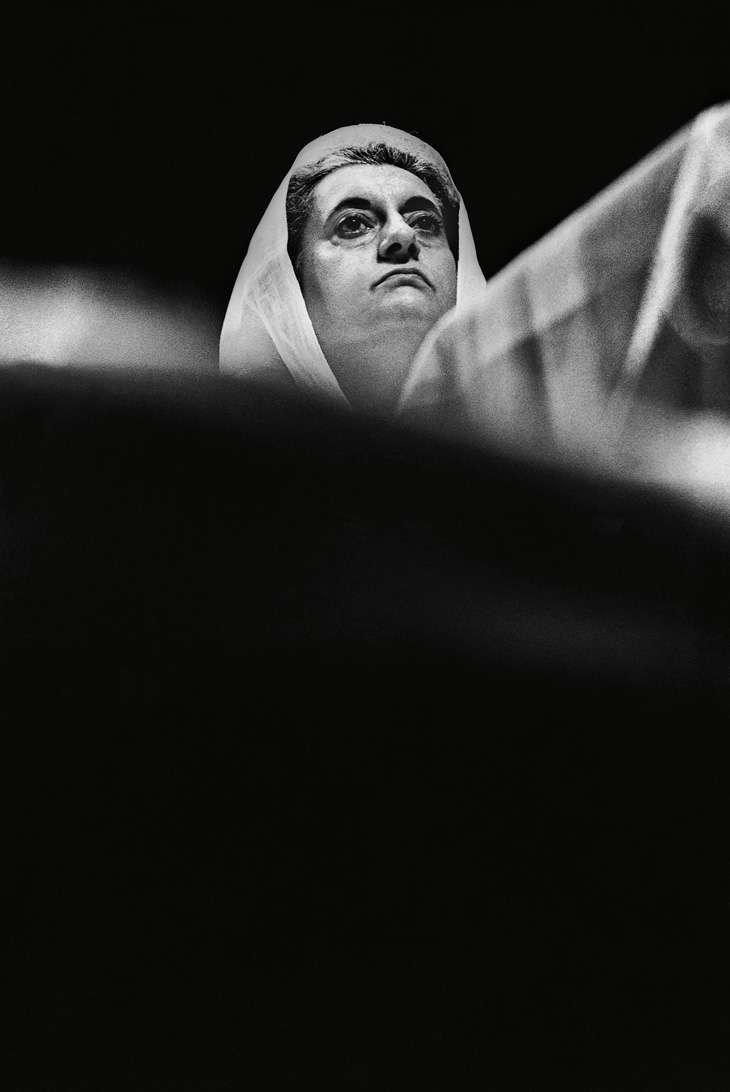 Former Prime Minister Indira Gandhi.
Excerpted with permission of Aleph Book Company from People: His Finest Portraits by Raghu Rai (INR 999).
More in Catch -

In pics: 10 beautiful winged visitors to mark World Migratory Bird Day 2016