Quotes from the Earth: a film festival to focus on environmental issues is here
Catch Team
| First published: 1 December 2016, 19:10 IST
Perhaps the only film festival in India that focuses solely on environment, the seventh edition of "Quotes from the Earth" is back with a line-up that takes a hard look at how we've been damaging our world and what our future on the planet looks like.
Organised in the Indian Capital since 2004, the festival is a collaboration between Toxics Link - an environmental research and advocacy organization, and India International Centre, Delhi, with support also from the Embassy of Switzerland.
From serious depletion of essential bio-diversity and the ill-effects of mining, to the critical disruption of forest ecosystems, there's a great range of feature films and documentaries, including a number of national award winning ones. Don't miss this, and if you want a heads-up on what are the films you must definitely watch out for, here's a quick list:
Saving the Saviour
Jalal-ud-din Baba's 2016 documentary traces the story of Billa, a 15-year-old local boy in Kashmir who lost his father at the tender age of 9, and how he goes on to scavenge the Wular Lake for plastic, trash and other scrap to provide for his mother and two younger sisters.
The September floods of 2014 prove another major obstacle for Billa as his village goes 10 feet under water and all the trash he collects gets washed away. The documentary also won two awards at the sixth National Science Film Festival & Competition-2016 (NSFF), organised by Vigyan Prasar, Ministry of Science & Technology, Government of India.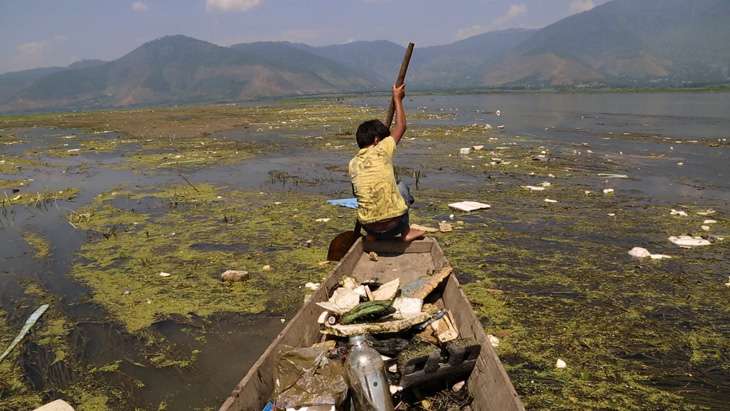 Taming the Teesta
Taylor Graham, a student filmmaker, showcases the story of a people who've decided to fight back against indiscriminate hydroelectric development taking place along the Teesta river and the injustices those people have to bear because of said 'development.'
The short 16-minute film also looks at the problems faced by those who receive compensation from National Hydroelectric Power Cooperation for dam-related damages.