On World Radio Day, meet Odisha's vintage radio collector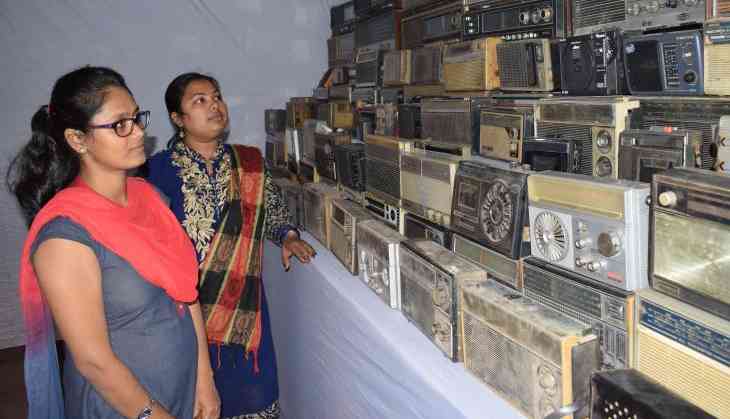 Most of us don't get to live and follow our passion but there is a man who has been following his passion since past decade-and-half. Rajendra Sahu hails from Odisha's capital city of Bhubaneswar, has been carving radios in various shapes and sizes.
He carves radios as it makes him happy and content. Every day, religiously he takes out some time from his hectic schedule to make radios. He prepares various parts of radios such as a cabinet with cane, sunmica, and plywood whereas the circuit board is made by discarded ones. Usually, it takes five days to assemble a radio. He picks up ideas online for radio designs. he has been collecting antique radio sets from various parts of Odisha.
He also believes that the recent gadgets don't have the same charm as radio. Today's gadgets have failed to impress him. His father too would make radios but Sahu learned to make radio by himself.
At the fourth edition of International Radio Fair which kicked yesterday, Sahu's 13 handmade radios are on display. Last year, he exhibited two handmade radios at the fair and people appreciated his work which encouraged him to put up more effort to make the radios.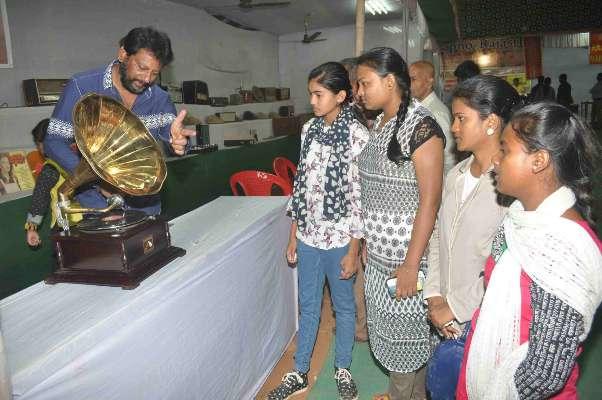 The International Radio Fair will also showcase other antique radio brands such as Phillips, Murphy, Garrard, Philco, Zenith by another radio collector, Sanjib Kumar Manna. He has been collecting radios since 2013from the rural areas of Odisha and other states. Other radio equipment will also be on display such as auxiliary studio, Digital Radio Mondiale (DRM) and also famous sand artist Sudarsan Pattnaik will demonstrate sand art on the theme ' World Radio Day'. The fair also has a radio repairing shop where people can get their radios fixed.
Prominent international broadcasters will also join the fair such as China Radio International, NHK World Radio Japan, Voice of America and Bangladesh Vetaar. Simultaneously, cultural programmes and seminars will be conducted.
The aim of the three-day fair organized by Outreach is to increase radio listeners and sensitize broadcasters about the importance of radio in public service. Suresh Agarwal from Odisha will receive the Radio Listener of the Year award.