Me Before You film review: a cheery sob fest that's super faithful to the book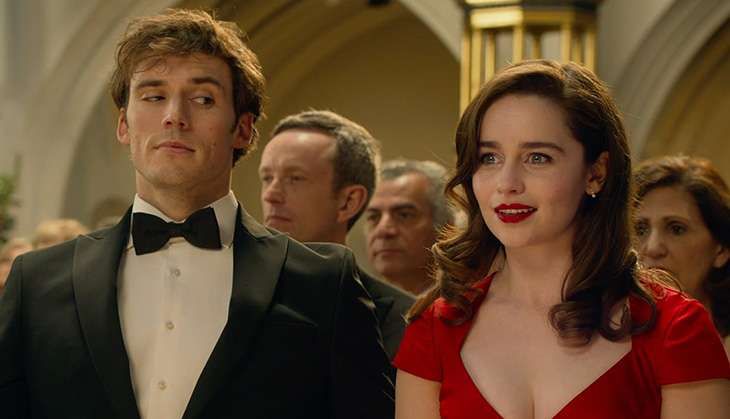 I knew exactly what to expect from Me Before You, having read Jojo Moyes's bestselling book the movie is adapted from a year ago, but I didn't expect for that adaptation to be as faithful to the written word as it was.
The resulting movie is a charming and efficacious drama that won't leave quite as broken as the book did (the last hundred pages or so had me in tears throughout). So despite not being as much of a tear-jerker, you'll definitely squeeze out a few drops. But also with a small smile and slight skip to your step.
Sappy fare for sure, but with lots of heart
Since the book falls under the chick lit genre, it's obviously a love story, but also one that's also about living - be it simply existing or truly living; and about bravery and the effort needed to redirect the path of a life once it's been pushed off course.
Also read - Alice Through the Looking Glass review: just a little more interesting than taking a nap
In a small English town that houses an iconic castle, Louisa Clark (Emilia Clarke sans dragons and pale eyebrows), a 26-year-old working class girl lands a position as a "care assistant" to an intelligent, wealthy and very angry 31-year-old named Will Traynor (Sam Claflin from The Hunger Games).
When she meets Will, he's already spent the past two years as a quadriplegic after being hit by a motorbike. It's Will's mother, Camilla (Janet McTeer), who hires Louisa, and she does so out of desperation. She knows her son is miserable and is looking to end his life. She already employs a nurse to attend to his medical needs, but she hopes that somehow Louisa might boost his morale.
They make an odd pair; she's bubbly, energetic, and "too chatty". He's icy, bitter, and detached. Although he puts on a brave face in front of Louisa and his parents, he suffers from his lack of independence
But soon enough, bumbling and free spirited Louisa manages to inject a few moments of happiness in a life so crushed by the weight of what could have been.
Also read - The Angry Birds Movie review: a blatant moneymaking project that's utterly vapid
While Emilia Clarke's super-wiggly eyebrows dominate much of the movie, both her and Claflin managed to convey the complexity of both characters emotions realistically - a tough job since the camera is trained on their faces for most of the run time.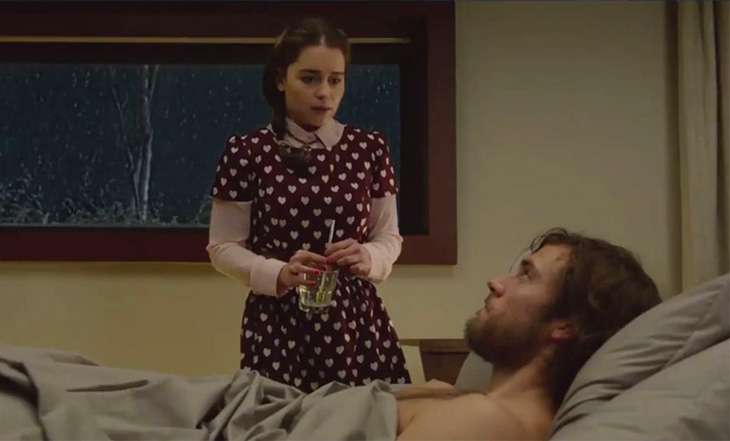 And under Thea Sharrock's direction, Clarke's Lou is as adorable, clumsy and endearing as her portrayal in the book, and Claflin's sarcasm provides a few necessary moments of comic relief.
Those Princess Leia buns and eclectic outfits Moyes wrote about in the book don't disappoint on screen either. In fact, the clothes left the theatre in giggles for the most of the first half before things got a bit more serious.
The rest of the cast is a who's who of popular British actors, including Brendon Coyle (Mr Bates of Downton Abbey) as Lou's out-of-work but genial dad; Charles Dance (Game of Thrones) as Will's father; and Matthew Lewis (Harry Potter's Neville Longbottom) as Lou's boyfriend Patrick, who prefers prepping for a triathlon to date night.
The verdict
The movie has already incited a few complaints about its portrayal of quadriplegics and its glossing over of the touchy subject of state-assisted suicide.
But it's a sugar-coated romantic comedy with everything you're looking for in a chick flick/chick lit and not a gritty documentary.
Are some of the story beats familiar? Yes. Is everything that happens totally realistic? Not necessarily. However, originality and reality aren't nearly as important when you got emotional authenticity. I mean, very few romance films these days care about whether their characters are believable, but at the end of Me Before You, Lou and Will felt like two real people that I got watch fall in love.
Also, it's real hard to fault a movie that sings the praises of subtitled entertainment.
RATING: 3 out of 5
More in Catch - Game of Thrones Season 6 Episode 6 recap: because family comes first
X-Men Apocalypse review: a bloated and cliched been-there-done-that kind of film