Janmashtami 2020: Check out date, puja muhurat and significance of 'Krishnashtami'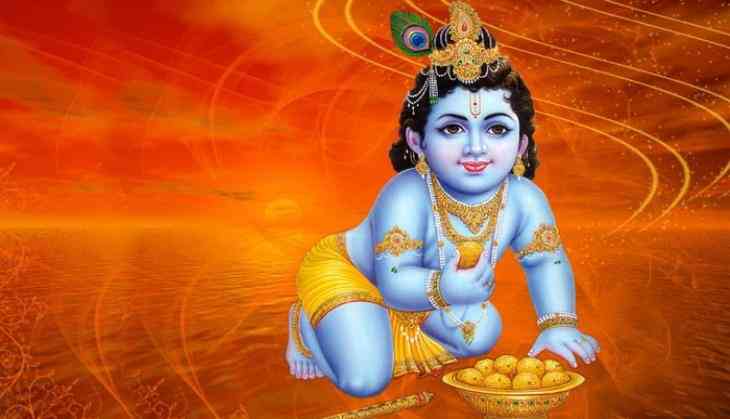 Janmashtami is a sanctified festival that is commemorated in India every year to mark the birth anniversary of Lord Krishna. It is also known as 'Gokulashtami', Janmashtami is celebrated on the Ashtami of Krishna Paksha in Bhadrapad. As per the Gregorian calender, Krishna Janmashtami is celebrated in the month of August or September.
Considered as one of the main festivals in Hinduism, Krishna Janmashtami is celebrated with lot of passion across India, mostly in Maharashtra, UP, Gujarat Haryana.
It is believed that on this day, Lord Krishna, the eighth avatar of Lord Vishnu – was born. Lord Krishna was born to kill Kansa, the ruler of Mathura, and end his evil reign. Lord Krishna was born to Devaki – the sister of Kansa. Devaki was married to Kansa's friend Vasudeva and after their marriage a prediction was made that their eighth son would kill Kansa. Following that Kansa had imprisoned her sister Devaki and Vasudeva and killed their seven sons.
But, Kansa was unable to kill Lord Krishna. After Lord Krishna's birth, Vasudeva had taken him to Gokul and handed him over to his foster parents. Later, Lord Krishna visited Mathura and took Kansa's life. Therefore ending his evil reign.
On Krishna Janmashtami, followers of Lord Krishna observe fast in his honour and seek his blessings. After the midnight, the followers wash baby Krishna's idol and adorn it with new clothes and ornaments. The devotees are allowed to break their fast by eating sweets and food.
Holy rituals are also organised on this day and many temples also organise recitation of Bhagavata Purana and Bhagavad Gita.
This 2020 we will be celebrating Krishna Janmashtami on 11th August, while the Dahi Handi celebrations will be held on August 12.
Date and time of Pooja
Krishna Janmashtami will be celebrated on 11th August, 2020. People will observe fast on Tuesday and will worship Lord Krishna at midnight of 12th August, they can break their fast after the ceremony.
Ashtami Tithi begins - 09:06 AM on August 11, 2020
Ashtami Tithi ends - 11:16 AM on August 12, 2020
Puja Time – 12:05 AM to 12:48 AM, August 12
Duration – 00 Hours 43 Mins
Dahi Handi on Wednesday, August 12, 2020
Also Read: Krishna Janmashtami Bhajan Download MP3 Online: Listen these bhakti songs of Lord Krishna on Bal Gopal's birth anniversary