Happy Birthday #Ghalib: 7 verses that show why he's so relevant today
Rana Safvi
| Updated on: 14 February 2017, 2:50 IST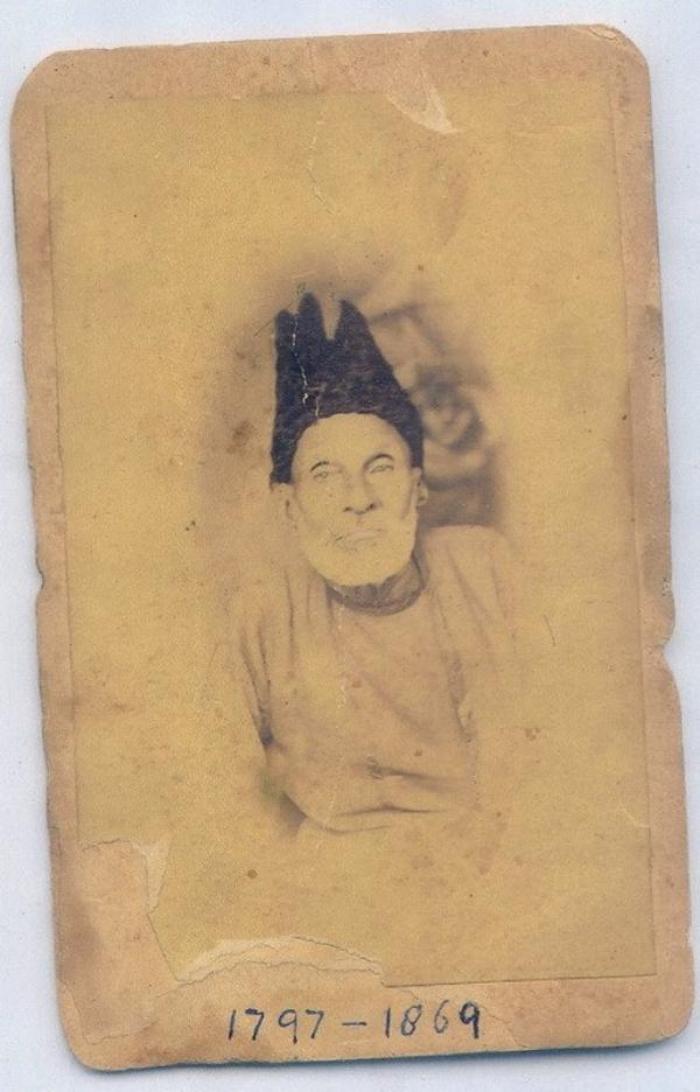 If there's a language that can boast an almost unreal lineup of talent, it's Urdu, and yet - Ghalib generates a reverence hard to match.
This despite his own acknowledgement of others far superior, including Mir Taqi Mir who he singled out as an extraordinary poet.
And each year on December 27, his birthday, poets and writers and singers and artists and just everyday readers remember him with a passion unparalleled for any other poet.
Huyi muddat ke Ghalib mar gaya par yaad aataa hai

Vo har ik baat par kehna, ke, yun hota, to kya hotaa

(It's been a while since Ghalib died but I still remember

His love of argument, and habit of saying if this happened then what?')
For the newbie, he has become the perfect introduction to Urdu poetry. For the devotee, he personifies it.
Hain aur bhii duniya mein sukhanwar bohot achche

kehte hain ki 'Ghalib' ka hai andaaz-e-bayaan aur

(There are in the world many very good poets

They say that Ghalib's style of expression is something else)
But what is it about Ghalib that gives him this incredible devotion - and more, relevance - two centuries after his life? And considering that he wrote in chaste Urdu, a language not in as much use today as when he rose to prominence, what is it that makes Ghalib as relevant today as he was 218 years ago?
The man they call the conqueror
Asadullah Beg Khan started writing with the nom de plume Asad, which means lion, and later adopted Ghalib, or conqueror, predominant, victorious.
His choice of name seems to have been as prophetic as his poetry.
Ghalib was essentially a poet of self-introspection but he was a great thinker and many of his verses reflect some an intuitive understanding of deep human truths.
His poetry touched a chord in the hearts of the most diverse - it's unlikely anyone who reads his verses could go away saying that Ghalib didn't speak of his emotions. His poetry was timeless and for all ages.
Can anyone else express love like this?
Ishq say tabeeyat ne, zeest ka maza paaya

Dard ki dawa paaee, dard-e-bay-dawa paaya

(I found the joy of living - through love

Love is my cure - and incurable is its pain)
Ironic, also, is how his words have come to tell truths he could not have foretold.
This verse below - written to reflect on other, more poetic desires - could well be an anthem for our age of commercialisation and self-gratification, when all we want is the latest 'it' product to hit shelves or spend our days racing to outdo a colleague, a friend, a boss.
Hazaron khwahshe aisi ke har khwahish pe dam nikle

Bahut nikle mere armaan lekin phir bhi kam nikle

(A thousand longings have I, each one to die for

Many a desire have I fulfilled yet many more remain)
When we see the mayhem caused by people in the name of religion, forgetting that without humanity there is no religion, this verse feels as true today as it was in his day.
In fact, more so I think:
Bas ke dushwaar hay, har kaam ka aasan hona

Aadmi ko bhi muyassar nahi, insaan hona

(It is hard for everything to be easy

(as) Man can't opt to be human)
Is there a comparable verse to match how Ghalib, who led a difficult life, talks of hopelessness and sorrow?
Koi umeed bar nahin aati

Koi soorat nazar nahin aati

Hum wahan hain jahan se humko bhi

Kuchh humari khabar nahin aati

(There seems no hope in sight

Nor any face comes to light

I am now in a place

From where there's no news of myself in sight)
But to my mind the key reason for the timelessness of Ghalib's magic is that his verses revealed deep philosophical truths that every human being can identify with.
His poetry, though deeply mystical in nature, was untouched by religious bigotry.
He was an iconoclast who took on established religious and cultural traditions and questioned hypocrisy.
Ghalib's poetry was all about freedom of choices, a passion for life and love.
He challenged the stranglehold of priests on the masses, questioning their own hypocrisy.
Kahan maikhaane ka darawaza Ghalib aur kaha waiz

Par itana jaanate hai kal woh jaata thaa ke hum nikale

(The wine-house and the preacher are poles apart

Yet I do know that he went in, as I came out (yesterday)
While he has no compunction in putting his own flaws under the spotlight, he doesn't let the preacher go unchallenged either.
Kaabe kis munh se jaoge Ghalib

Sharm tumko magar nahin aati

(How will you face God, Ghalib?

You should be ashamed, but not)
In this verse Ghalib questions the rigid method of reaching God through mindless prayer and rituals, which often drive people away, as opposed to simply losing oneself in His worship.
Waaiz na khud peo, na kisi ko pila sako

Kya baat hai tumhari sharaab-e-tahoor ki

(O Preacher, neither could you drink it, nor could you offer it

What is the use of your Pristine Wine?)
It's insights like these that caused Sir Muhammad Iqbal to equate Ghalib with William Shakespeare.
No comparison need exist: humankind is blessed that both existed.