Chhath Puja Song 2019: These superhit songs of Khesari Lal Yadav, Pawan Singh, Manoj Tiwari will pep-up your playlist!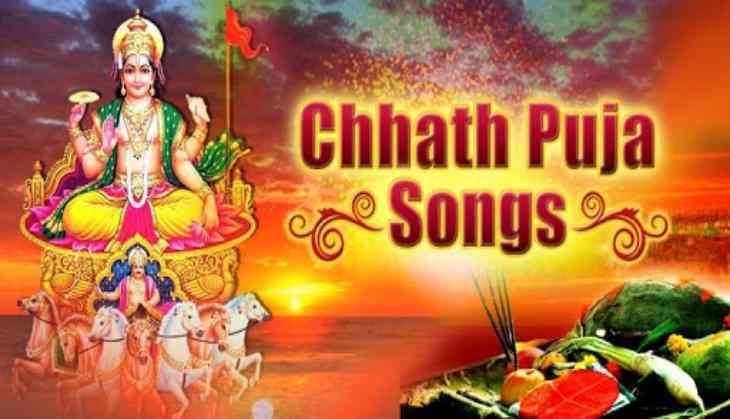 After Diwali week, it's time to celebrate Chhath Puja, which will be celebrated on November 2. Chhath Puja is mainly celebrated as a Mahaparv in Bihar, Jharkhand and also in some parts of Uttar Pradesh. As per beliefs, the festival is dedicated to the Sun and his wives Usha and Sandhya.
The festival is celebrated with great fervor and zeal across Bihar and Jharkhand. It is time to thank the Sun for bestowing the bounties of life on the Earth.
To celebrate Chhath puja, devotees offer prayers to the rising Sun and the setting sun by visiting the Chhath ghats, standing in water.
Festival without music seems to be tedious. Today, we have come to make your playlist more excited for this Chhath Puja festival. So pep-up your playlist with superhit Bhojpuri singers Khesari Lal Yadav, Manoj Tiwari, Dinesh Lal Yadav, and Pawan Singh's blockbuster songs.
Check out the list:
1. Jode-jode nariyal by Pawan Singh
2. Ugi Na Aadit Dev Bhor By Pawan Singh
3. Chhapra Chhat Manayenge By Khesari Lal Yadav
4. Kahan Paibo Jhalari Ohaar By Manoj Tiwari
5. Pahile Pahile Baani Kaile Chhathi Maiya By Dinesh Lal Yadav, Aamrapali Dubey
6. Kelwa Ke Paat Par By Sharda Sinha
Also Read: IRCTC Special Train Offer: Going home this Diwali or Chhath Puja? Book your railway tickets for these routes