Blood, sweat, toil & tears - the amazing stories behind Indian startups
* "Tu travel agent banna chahta hai?" (Do you want to be a travel agent?) OlaCabs founder Bhavish Aggarwal's father told him angrily when he learnt that his son, a graduate from IIT Bombay, wanted to launch a cab service.
* Renu Malik, a gynaecologist married to a paediatrician, began to cry when her son Ritesh decided to drop out of medical school. Ritesh's decision to drop out and not add to the clan of 37 other doctors in the family broke her heart.
* Suchi Mukherjee's mother thought setting up LimeRoad spelled the end of her thus-far glittering career. After graduating from London School of Economics in 1997, Suchi had got placed with Lehman Brothers in London, the nerve centre of global finance.
Today, Bhavish, Ritesh and Suchi are super-successful entrepreneurs who have proved their parents' wrong. They are role models for an entire generation who hero worship them, who want to emulate their business models, who want to strike gold like them.
But their journey - to give the term "startups" dignity and help their families walk with their heads held high - wasn't easy. Their back stories are stories of blood, sweat, toil and tears which few know about. Theirs are stories of ethics, values, beliefs and commitment which few can live up to. Stories of risks and adventures which few have the guts to pursue.
On our radars are mostly startups that have created a buzz, not the ones which were great ideas but never took off. Or the ones that failed after a grand take-off.
Globally, only about 10% of startups survive, and this is true for India too.
In The Tip of the Iceberg: The Unknown Truth Behind India's Start-Ups (PenguinRandomHouse), Suveen Sinha sews together stories of men and women who decided to think out-of-the-box. Stories of men and women who dared their parents, their peers and the world. Tales of entrepreneurs knit together not because of their cushy financial backgrounds, but their ability to generate funds for their ventures .
While Bhavish, Ritesh and Suchi came from relatively well-to-do-homes, others, like Rahul Yadav of Housing.Com, had humbling beginnings (Rahul didn't tell his parents that he had dropped out of IIT). In fact, Kunal Bahl of Snapdeal spent 8 to 10 hours a day scraping plastic off things for his family business and made a little over Rs 6000 a month.
Luxury Matters
Devita Saraf was born with the proverbial silver spoon in her mouth and her dream is to make this world a luxurious place.
Devita was brought up differently by her parents. When they had to choose between her writing a Class II accounts exam or attending a NASSCOM conference in Hyderabad, her parents chose the latter because she would learn much more at the conference.
Devita is brash. She thinks of exams as an insult to her intelligence and has little patience for IIT-ians or jhallas (badly dressed people).
She once hired an IIT-ian for her brand of luxury television - Vu. He complained he wasn't learning enough and she was happy to have him go. No it wasn't a clash of intelligence because Devita is a member of the international high IQ society, Mensa.
Her television brand - a set costs Rs 8 lakh - has grown steadily from zero to Rs 100 crore in revenue over eight years. Unlike many others who floated startups, Devita never had to worry about money, but the fact that the company is afloat and growing is down to her.
When Vu crosses Rs 500 crore in revenue, she intends to turn her attention to making cars look different.
"I hate reverse parking. The wheels turn only about 45 degrees or so. In a trolley, they move 360. Why can't the wheels of a car move 360 degrees?" Sinha quotes her as saying.
She has other questions buzzing in her head too. Such as: why can't the driver's seat be in the centre, instead of always to the right or left? Why do I need a front passenger seat in a Mercedes? Why can't there by a laptop table instead?
Later comers to work or those shabbily dressed have to pay fines. And she has a particular distaste for boys.
"Guys are the new girls," she says.
She isn't married yet - because she does not want a wife. "Where are the men?" she asks.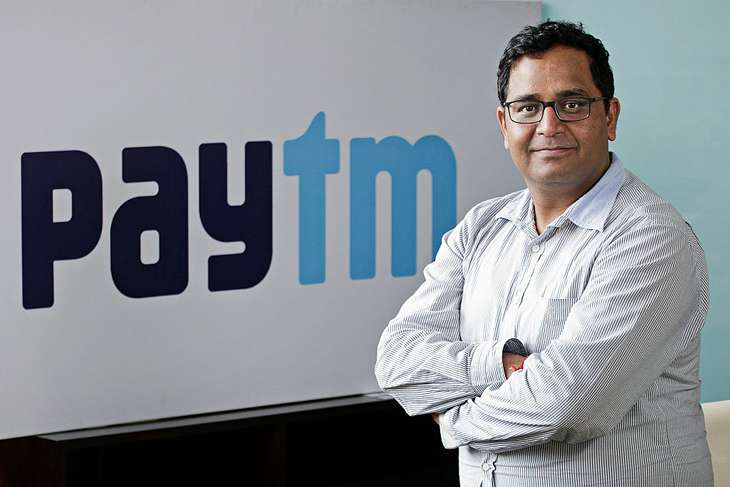 Kuni Takahashi/ Bloomberg via Getty Images
The Ola Story
Bhavish Aggarwal's parents are doctors. He was their bright boy who made it to IIT and then made them even more proud by working at Microsoft.
Then there was a fallout because their son decided to be "travel agent".
A couple of years later, his mother, who lives in Ludhiana, is a dedicated Ola user. She is happy she is not reliant on a driver or her husband anymore.
Bhavish managed to coax his father-in-law into selling his car too - t he car that Bhavish often used to pick up customers.
"This was the car he (Bhavish) used to borrow from his wife, who was then his girlfriend, to pick up customers whenever there was no Ola cab available. Those were the days when he also managed the company's call centre. On occasion, he would take a call and say, 'Yes, sir, we will send the car.' And then, not finding anyone, drive down himself to pick up the customer."
OlaCabs obviously didn't happen overnight. While trying to sell weekend holidays in Mumbai, Bhavish discovered he was getting many requests for cars.
In 2010, he set up Olacabs.com - to enable people to rent cars by the hour, or on a half-day or full-day basis, and the rest, as they say, is history.
Bhavish does not own a car. His vision is that people should not own cars. Parking is a daily struggle, roads are congested and hiring a driver costs a lot of money.
Bhavish can afford a driver unlike the rest of the population, but he will never own one because it clashes with his vision. He would rather use an Ola cab three to four times a day and give frequent feedback as a customer.
Of course, father's are difficult to please and Bhavish's will not rest till Ola starts making money.
Housing Solutions
Rahul Yadav's parents didn't have a clue about their son dropping out of IIT. The same son who made millions with Housing.Com and then lost it all. Well, almost all.
At college, he did the rounds of venture capitalists to seek funds because - a) Goddess Laxmi does not walk through a person's door on her own, and b) Unless a boy goes clubbing he will not get a girlfriend!
This logic was not his, but drilled into his head by his friends.
It was the leg work that eventually paid off. Yadav created Housing. C om (he raised $121 million from investors) a smash hit and added "the element of transparency to a most opaque business".
At 26, Rahul believes the world is being run by incapable people. And nobody wants to upset the status quo.
"All the houses in Mumbai are the same: boxes, boxes and boxes. There is no infrastructure. Nobody is thinking of improving the houses or redesigning them at a fundamental level. A third of your life is spent in bed, but the bed has remained the same over the years."
His views are much the same about the state of education - "technology has been changing every two or three years, leaving education several generations behind" - or our eating habits, or why we turn up late everywhere.
Rahul had to leave Housing.com in early July 2015, but he has other plans up his sleeve. We know he will strike back.
The Bait
Avnish Bajaj was ahead of his time when he launched Baazee.Com, an online auction site and marketplace. He sold it to eBay, but continued to run it as its country manager.
Avnish got into trouble in 2004 when an IIT Kharagpur student put up video CDs for sale showing teen porn on Baazee one weekend. This CD showed a boy, 17, and a girl, 16, engaged in oral sex, and were put up on Baazee for Rs 125 a piece.
"Baazee's checks and balances kicked in, and the CD was taken off within thirty-six hours, before the weekend ended. But a random Google search could still throw it up because of the layers of indexing and cache."
Indian authorities had no idea about how cyber laws worked. The Delhi police took suo motu action and filed an FIR and arrested Avnish. After a three-day stay in Tihar Jail he was lucky to get out because he was a US citizen.
Avnish paid a price with his startup.
"In some ways I am proud of it. If you go to jail for doing something wrong, it is one thing. But you feel like a martyr when you go to jail for an industry," he tells Sinha.
Avnish is smarter now. And making his money the smart way with other startups.
Road less travelled
Suchi Mukherjee went on honeymoon two years after her wedding because where was the time?
She agreed to marry Sandeep after a long courtship after throwing the relevant questions his way:
a) What if I start earning more than you?
b) What if I come home later than you do?
After it was agreed that that he was okay with both and that he would get no dowry, she married in a simple ceremony.
Her father refused to give her away in kanyadaan. "...But my child is independent. She is not to be given away in a daan ."
When she moved back to India in 2012 because she did not want her children to grow in a bubble, she launched LimeRoad, a social commerce platform for fashion retail online.
Things went a little awry when Sandeep - the "vision guy" - got arrested by the FBI and charged with insider trading. Suchi considered moving back to the US.
Things settled after a while and her company continued to grow.
"Thanks to Suchi's track record and that of the other co-founders. It needed no seed capital or angel funding. It raised $5 million straightaway in Series A, and then $15 million in Series B."
Lime Road is growing at a furious pace and Suchi has proved everyone wrong, including the CA who wanted her to head back to the US when she met him for advice to set up business in India.
Suchi is conscious of how parents react to their children joining startups - so she decided to change the game by offering insurance policy that covers elderly parents of employees.
That's the remarkable story of India's starts-up - where the journey matters more than the destination.