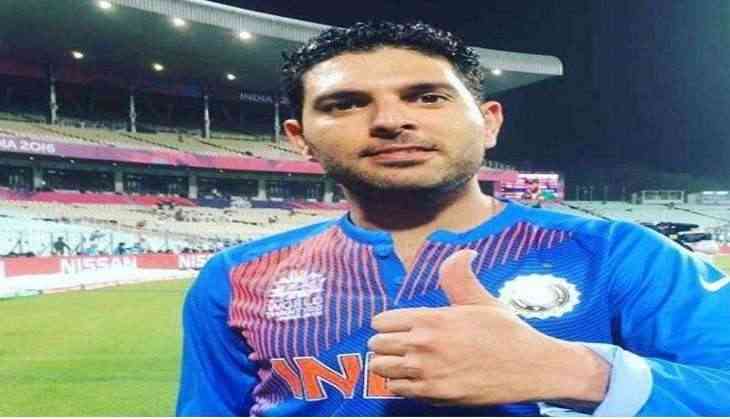 Former Indian all-rounder Yuvraj Singh sparked the split captaincy contention by taking workload management into consideration. The all rounder implied that it wouldn't be such a bad idea to consider a different captain for the shorter formats of the game.
Yuvraj invoked Virat Kohli's workload and stated that the team management should take a decision on how much pressure they want to put on the skipper. "Earlier there were only two formats so it was easy for a captain to manage. If the load on Virat is more than maybe they should try a different captain for the shorter formats," Yuvraj told Aaj Tak.
Virat Kohli has been captaining the Indian side across all three formats of the game ever since MS Dhoni gave up his captaincy. Yuvraj mentioned Rohit Sharma's name, who is a duputy to Kohli in limited overs as an option to take Kohli's place in the shorter formats.
"Rohit has done a fairly good job. I don't really know. They have to decide that how much workload Virat can take. It completely depends on how they want to go for the future. It is completely team management's call," Yuvraj added.
Rohit Sharma has proved himself as a skipper at the international level. He has captained the side to two titles. Under his captaincy, the men in blue won the Nidahas trophy T20 tri-series in Sri Lanka and also won the Asia Cup in 2018.
Rohit Sharma has also performed exceptionally well as a batsman while leading team India. In the 10 ODIs that Rohit Sharma has captained the men in blue, he averages a massive 77.27 including two centuries and a double century against Sri Lanka
AlsoRead:http://www.catchnews.com/cricket-news/ravi-shastri-explains-why-ravichandran-ashwin-is-no-longer-first-choice-in-test-cricket-174274.html
Yuvraj Singh also supported Rohit Sharma to succeed as an opener in red ball cricket. The all rounder asked the management to give atleast 6 Test games to Rohit inorder to prove his worth.
"If you ask me, Rohit Sharma should have opened in Tests from the beginning of his career. You play him one match and then drop him and say Rohit Sharma is not scoring runs in Test cricket. How can you expect someone to perform without giving him 10 Test? Now if you are making Rohit Sharma open in Tests, you should give him 6 Tests and tell him Rohit, you have got 10-12 innings, go and play your game, nobody will say anything. You gave so many chances to KL Rahul, so whoever is your opener, give him those 6 Test matches so that he can go and express his game," Yuvraj said.
However, it is highly improbable that the management would go for a new skipper in T20Is espicially after knowing that there is T20I World Cup next year.