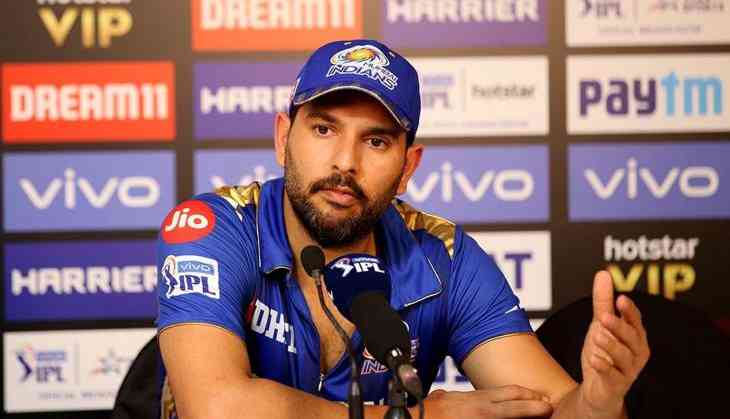 Former Indian cricketer Yuvraj Singh finally opened up on Ambati Rayudu's World Cup 2019 snub. Yuvraj Singh was disappointed how the team management and the Board of Control for Cricket in India (BCCI) dealt with the issue during the World Cup.
"It was disappointing to watch what they did with Rayudu. He was in the contention for the World Cup. He got runs in New Zealand but after three or four bad innings, he got dropped," Yuvraj Singh was quoted as saying by The Times of India.
Ambati Rayudu who was until Australia series was looking set for number four position in team India was overlooked twice by the selection committee. Two players were injured midway in the tournament but Rayudu was not called in even though he was kept as a reserve player.
Rayudu announced his retirement from international cricket after he was disappointed with BCCI's decision to call Mayank Agarwal in place of injured Vijay Shankar. "I also feel quite sad about Rayudu that he retired. It is unfortunate how they dealt with the whole situation. You are looking to go and play the World Cup and suddenly you don't find a place," Yuvraj added.
Ambati Rayudu made his debut in July 2013 against Zimbabwe and has played 55 ODIs for India, scoring 1694 runs at an average of 47.05.
Virat Kohli led team India saw a sad exit from the World Cup after they lost against New Zealand by 18 runs in the semi-final. India was dominating the World Cup in the preliminary stage but one bad game cost them the trophy.
Also read: Vijay Mallya replies to trolls who called him 'Chor' after picture with Chris Gayle went viral