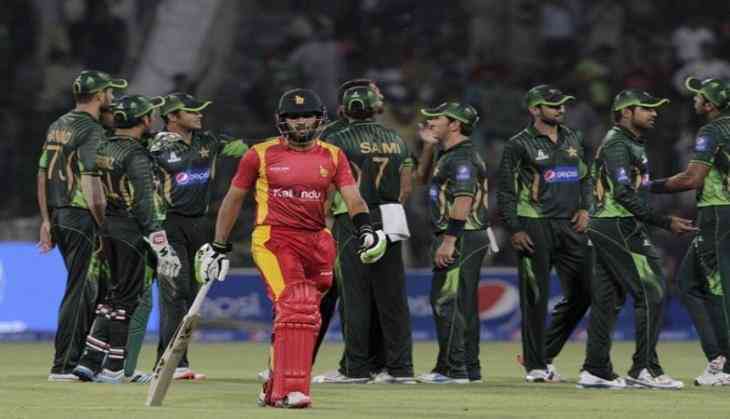 Zimbabwe all-rounder Sikandar Raza has expressed a strong desire to play a series in Pakistan in the coming future, saying that the players get love and affection wherever they play and that Pakistan is no different.
In 2015, Zimbabwe played a two-match T20 series and a three-match ODI series against Pakistan. Though the hosts failed to clinch any of the two series, Raza said that he is still eager to play against the Sarfraz Ahmed-led side at their home ground.
"It was a great experience playing that series in 2015 against Pakistan and I would love to play another series in Pakistan in the future. We get love and affection from cricket lovers wherever we play in the world and Pakistan is no different in that regard," PakPassion.net quoted Raza, as saying.
Raza's comments came after his side registered their maiden series win in Sri Lanka, and first overseas triumph in eight years.
The 31-year-old starred with both bat and ball to help Zimbabwe beat Sri Lanka by three wickets in the fifth and final ODI to clinch a historic 3-2 win in Hambantota.
Insisting that he is running out of words to express his happiness, Raza said that the victory has proved the critics wrong and showed them that Zimbabwe too can be competitive.
"We are absolutely delighted with the way things have gone. If you ask different people, they will tell you different reasons for playing cricket, but cricket for us, it is all about creating history, and to do so in Sri Lanka in the way we did is beyond what words can describe. It hasn't fully sunk in yet and it's hard to believe. After winning the game, we had team gatherings and celebrations and the guys were just enjoying the moment and not thinking too hard about the implications. However, what this win has shown the world of cricket is that we can be competitive and that we can win against the bigger nations," he said.
The all-rounder further expressed his hope that the series win would bring them a lot more international matches, so that they could improve their game and continue to create more history in the near future.
"We're a nation that has suffered from a shortage of international games annually; in every calendar year, we're looking to play around twenty games but we cannot even play that number of games. It's difficult to judge a team or the ability of the players when we're playing such a minimal number of matches. I'm hopeful that this series victory can bring us a lot more games which will in turn help us as we try to be more consistent in future and win more series. Zimbabwe needs more international matches," Raza said.
The Pakistan born player has notched up a total of 46 international wickets and scored over 2,500 runs in 102 international appearances he made for Zimbabwe.
-ANI