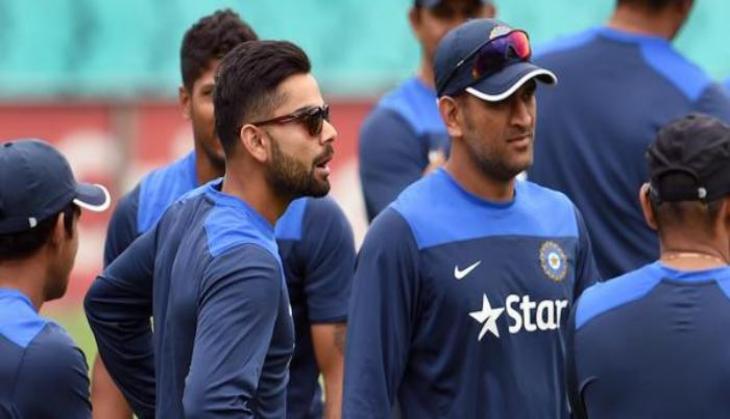 The Wankhede Stadium track is currently being prepared for the ICC World T20 semi-final clash between India and the West Indies. The track is unlikely to favour the batsmen to the same extent as it did in the earlier matches here, it has been learnt.
"There's an even coating of grass to bind the wicket, but the track would be slower than in earlier games. But it will still be a good T20 wicket," informed sources said on Tuesday, ahead of the 31 March clash which is to be witnessed by a packed capacity crowd of 33,000 spectators.
The heat in Mumbai has been on the higher side over the last few days with mercury touching the mid-30s - this too is expected to affect the way the track will behave, the sources pointed out.
In the last international game played at this venue featuring India, South Africa whipped the hosts by a whopping margin of 214 runs to clinch the ODI series 3-2 on 25 October, 2015.
Midway through the match there was a heated exchange of words between Indian team director Ravi Shastri and the pitch curator Sudhir Naik after the Proteas had rattled up a mammoth score of 438 for 4 to which India replied with 224 all out to lose the match and the rubber.
Even during the league phase of the ongoing tournament, South Africa have run up scores in excess of 200, including setting the highest total thus far in the event of 229 for four which England overhauled in a memorable chase.
England had previously been flattened by the Chris Gayle blitz of 100 not out in 48 balls, studded with 11 towering sixes and five fours, that enabled the West Indies to easily overhaul the former's 20-over tally of 182 for 6 with 11 balls to spare.
The swashbuckling West Indian opener looms as the biggest threat to India's entry into the World T20 summit clash for the third time in six editions.
-with inputs from PTI