Rohan Raj
| Updated on: 10 February 2017, 1:47 IST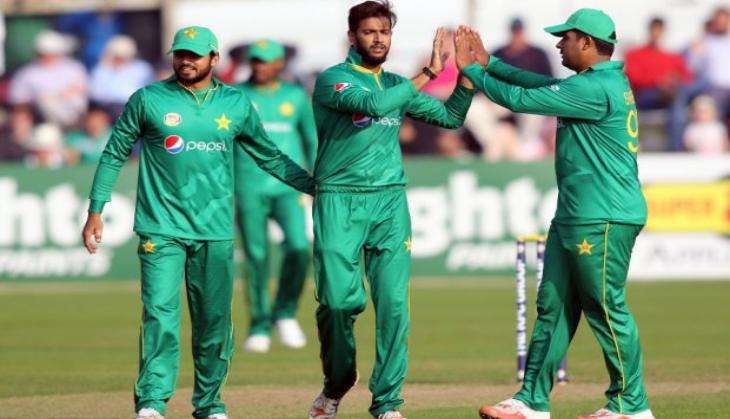 For a team that is not allowed to play at home and whose finest cricketers were caught spot-fixing at Lord's, the Pakistan cricket team has come a long way to become the number one Test side.
If the infamous terrorist attack on the visiting Sri Lankan team in 2009 denied Pakistan a chance to host other teams, the 2010 spot-fixing scandal involving three of its prominent stars - denting its reputation in the field of international cricket even further.
With Salman Butt handed a lengthy suspension in lieu to the spot-fixing scandal and an ongoing dispute with Younis Khan, the Pakistan Cricket Board (PCB) was forced to recall Misbah-ul-Haq, who was deemed a spent force by many in 2010.
It was a selection decried by a number of high-profile former players, including Abdul Qadir, Wasim Akram and Iqbal Qasim. And for a cricketer whose career was initially on the ropes after being left out of the Test squad in 2010, the PCB's decision to appoint Misbah as the captain was viewed as a stopgap move at best.
Six years later, Misbah is Pakistan's second longest-serving Test captain (46 matches) - only trailing Imran Khan by two matches. The 42-year-old is also Pakistan's most successful Test captain with 22 wins to his name.
Misbah's appointment as Test captain in 2010 saw Pakistan winning five series alongside two draws. More importantly, five of those seven series triumphs were away wins - South Africa, New Zealand, West Indies, Zimbabwe and Bangladesh.
Misbah provided the resurgence that Pakistan badly needed after the dark days of the spot-fixing scandal to re-establish themselves in international cricket. But having gone almost two years without losing a Test series, Pakistan failed to win one for the next two and a half years, until Australia handed Pakistan a Test series win in the UAE in 2014.
There has been no turning back for Pakistan ever since. The Misbah-led Pakistan has not lost a series since and their undefeated run sits pretty at two years and five months in the longest version of the game.
Pakistan's ascension in the ICC Test rankings was a monumental achievement that arrived against all odds - including the on and off-field drama. But, while Pakistan enjoyed a dramatic rise in the longest format, their downfall in limited-overs cricket has now become a major area of concern for the PCB.
Their failure to to reach the knockout stages of this year's World T20 saw head coach Waqar Youunis stepping down three months before his contract. His scathing report, that slammed the selectors, the board and the fitness of Pakistan's players only made the matters worse.
Last month, after sealing a 2-2 draw in Tests against England, Pakistan failed to repeat their heroics in the five-match ODI series where they lost four matches in a row. The loss saw critics demanding the sacking of Azhar Ali as ODI captain, with the board contemplating the idea of appointing a new skipper before the West Indies series scheduled to begin on 23 September.
However, that should be the least concern for Pakistan, whose hopes of an automatic World Cup qualification toughened after they plummeted to their lowest-ever rating of 86 after their 1-4 drubbing against England.
Despite their consolation win in the fifth and final ODI on 4 September, Pakistan may secure an automatic qualification for the 2019 World Cup. The team is currently ranked ninth, eight points behind West Indies.
Pakistan, who had started the England series with 87 points, now have just 86 points to their name. It is their lowest-ever points tally since the ICC's rankings system was introduced in 2001.
With Pakistan's upcoming ODI series being against the West Indies and Australia, it has left itself with a mountain to climb to keep alive its chances of automatically qualifying for the ICC World Cup 2019.
The top eight teams as on 30th September, 2017 will secure automatic qualification for the ICC's pinnacle 50-over tournament, while the remaining two sides will progress from the 10-team ICC World Cup Qualifier in 2018.