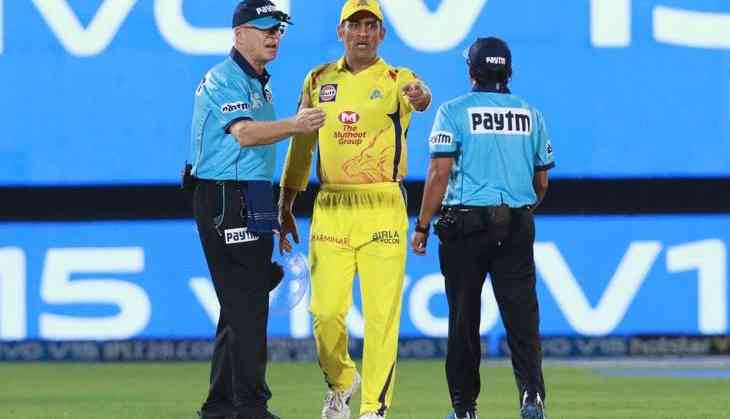 Former International Cricket Council (ICC) umpire Simon Taufel explained why MS Dhoni was wrong in his conduct with the umpires during a match between Chennai Super Kings and Rajasthan Royals. Taufel also explained why Ravichandran Ashwin was right when he 'Mankaded' Jos Buttler.
Taufel said that MS Dhoni's conduct with umpires was absolutely wrong as no participating player, coach or managers are allowed to enter the field of play when the match is on. MS Dhoni acknowledged it by pleading guilty to IPL match refrees.
Taufel said that the decision of no-ball umpires made initially was right and to revoke it later was a mistake but that doesn't give MS Dhoni the right to walk on the field to argue with them. He also said that the umpires should not have entertained Dhoni by indulging into an argument. They should have sent him back immediately.
Coming to the infamous 'Mankading' episode, Taufel said that what Ravichandran Ashwin did was absolutely right. According to MCC's law 41.16 the non-striker is not allowed to leave the crease until the bowler releases the ball. And giving the non-striker a warning before attempting a run-out is a myth.
Simon pointed out that the bowler is not expected to give a warning to the non-striker before attempting a run-out. He also cleared that this incident has nothing to do with the spirit of cricket but rather everything to do with the run-out rule.
Simon Taufel was the member of the ICC elite umpire panel and has won five consecutive ICC umpire of the year awards between 2004 and 2008.
Also read: Virat Kohli's birth year could spoil India's chances of winning the World Cup, says Greenstone Lobo