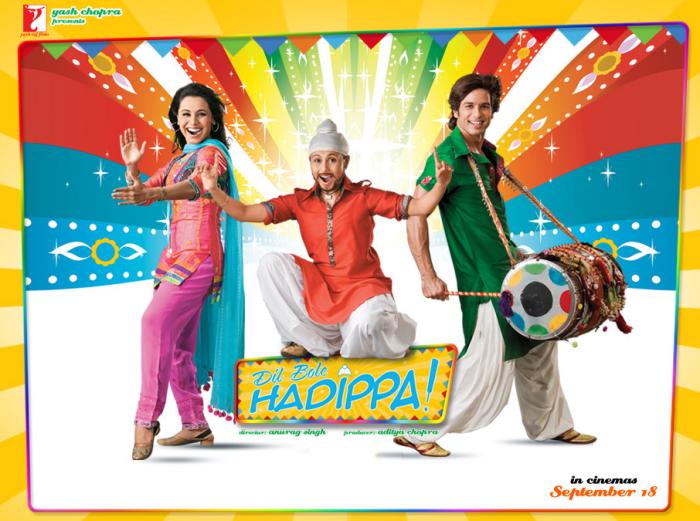 Two things that we Indians follow blindly are cricket and Bollywood films. However, whenever Bollywood has tried to make films on cricket, the result has not been so positive. Yes, there have been films like Lagaan and Iqbal which have done well at the Box-Office, but there have been a dozen other films which have failed to leave a mark.
Of the 20 odd films made on cricket in Bollywood, barely four films - Love Marriage, Lagaan, Iqbal and Jannat - have been successful while the fate of rest has been disastrous.
It all started in 1959, when director Subodh Mukherji came up with the first ever film having cricket in its backdrop - Love Marriage starring Dev Anand and the film managed to win the hearts of the people. Post Love Marriage, it took almost 30 years for Bollywood to come up with another film on cricket - All Rounder (1984). However, the film was a colossal disappointment in terms of content and audience appreciation.
After the success of Love Marriage, Dev Anand tried to recreate the magic with Awwal Number (1990) co-starring Aamir Khan. The movie tanked.
In the 2000s decade, Bollywood tried to take advantage of India's tremendous growth as a cricketing nation and came up with films on the 2003 and 2007 World Cups. Films like Stumped, Say Salaam India, Hattrick, Chain Kulii Ki Main Kulli, Meera Bai Not Out, Victory, Dil Bole Hadippa released around the World Cup. However, despite our nation's love for cricket, none the films managed to draw audiences to theatres.
What is the reason for the dismissal performance of cricket-based films? We don't know why Bollywood has failed in terms of merging two of India's most loved versions of entertainment.
One thing in common between all the successful films revolving around cricket is the presence of the entertainment factor or rather cinematic liberty while making the films. Be it Lagaan, Iqbal or Jannat, all three films were high on imagination and the directors made complete use of cinematic liberty and presented a larger than life story using a realistic situation.
While Lagaan was all about playing cricket to save the village from being exploited by the British, Iqbal revolved around the life of a deaf and mute boy wanting to be a part of Indian Cricket Team. Jannat, on the other, was based on the dark side of cricket i.e. betting. Films like Victory, Say Salaam India, Hattrick were nothing but extended versions of cricket coaching camps with no cinematic liberty and zero portrayal of inner conflict in the characters.
Why would audiences like to watch scripted cricket matches on big screen when they anyway watch the live form of the exciting game on television?