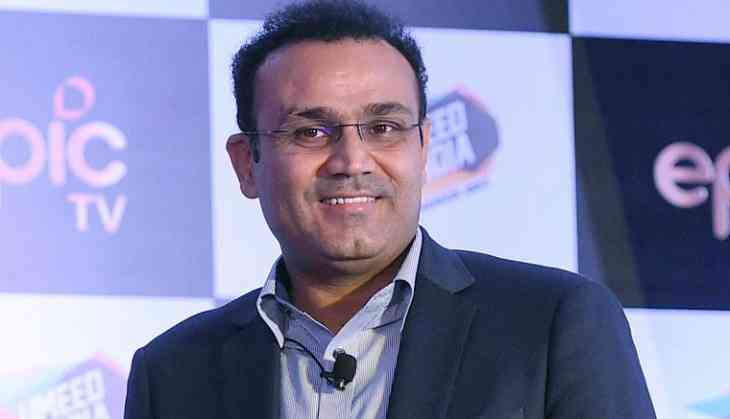 Indian cricketer Virender Sehwag was known for his big-hitting prowess and he was a natural player. The 2001 tri-series remains a special one in Sehwag's career as his life changed for good. In the tri-series, Sehwag opened the batting for India for the first time as Sachin Tendulkar was unavailable for that series.
In the series, Sehwag scored 33, 27 and 0 in the first three matches before he slammed a 70-ball 100 against New Zealand. Sehwag revealed that his captain Sourav Ganguly was trying to stop him from playing his natural game as it could land him in trouble. But Sehwag's amazing knock helped India win by 7 wickets.
"I went in as an opener with captain (Ganguly) only. I was hitting boundaries and Daryl Tuffey came to bowl and I hit him for a boundary. So Dada came up to me and said 'we need five runs per over because we are chasing only 265 and we have got it," Sehwag said.
"I said okay and then hit the second ball for a boundary. He came up to me again and said 'we have got runs for next over also'. Then I hit a boundary again and he said 'we have got runs for three overs so please take it easy. Then I hit the fourth four and he came up to me and said 'are you going to listen to me or not'? I said yeah but I cannot miss full tosses," Sehwag added.
India won the game with four overs to spare Sehwag and Ganguly added 143 runs for a first-wicket partnership to build a strong foundation for the team.
Also read: Dinesh Karthik gets show-cause notice from BCCI for violating rule