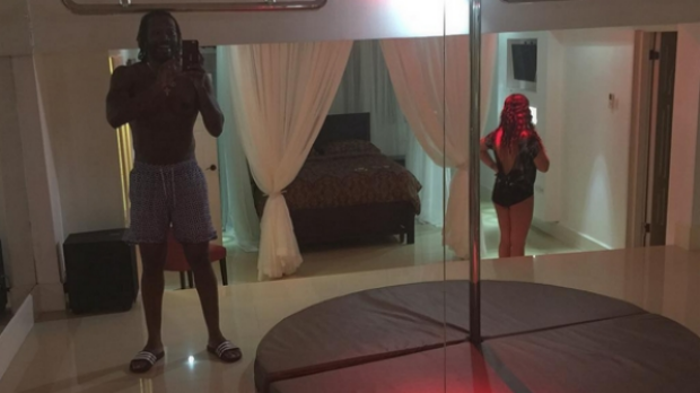 After drawing criticism for his controversial live interview, swashbuckling batsman Chris Gayle suffered another blow after an Australian woman revealed that the West Indies cricketer had exposed himself during the 2015 World Cup in Sydney.
Also read: Didn't mean to hurt reporter's feelings, says Gayle
The Australian woman, who was working with the West Indies cricket team in Sydney, narrated the incident to Fairfax Media. In the course of her work she entered the team dressing room, thinking that the players were on the field for training, to get a sandwich.
Also read: Superstar cribs of prominent cricketers
To her surprise, she found Gayle in the room with one other player. The woman claims that Gayle, who was wrapped in a towel, pulled it down to partially expose his genitals to her while saying: "Are you looking for this?"
Following the incident, West Indies team manager Richie Richardson sent out a mail to the team demanding the players to respect women cricket players. However, the team manager did not mention Gayle's name or the incident in his directives.
The Australian woman, who does not want to be identified, revealed that she was motivated to tell her story after Gayle's incident with Channel 10 reporter Mel McLaughlin on 4 January.
During a Big Bash League (BBL) match, Gayle asked an uncomfortable McLaughlin if she wanted to come out for a drink with him, before quickly adding "don't blush, baby". In the wake of the incident, the Melbourne Renegades have announced a fine of $7,000 on Gayle.
"It's that moment when you have a split second to react. I was shocked, and I just walked out. You put yourself in an office environment in Australia, and there's no way that's going to fly. Put yourself back in that deserted change room and it's somehow ok for a career professional to be subjected to sexual jokes and demeaning advances," the Australian woman said.