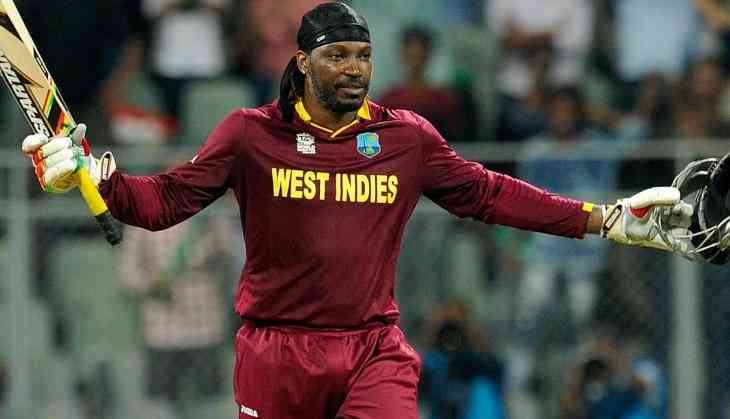 West Indies cricket icon Chris Gayle also known as the 'Universe Boss' is one of the most feared batsman in modern cricket, he was born on this day in 1979. Chris Gayle's cricketing career has been a lengthy one and it still looks far from being over.
Earlier this year, Chris Gayle set forth his retirement, stating that the World Cup 2019 would be his last appearance in international cricket but later he went on to say that he would be playing as long as possible.
AlsoRead:http://www.catchnews.com/cricket-news/indian-cricket-fans-slams-icc-and-bcci-for-scorning-rahul-dravid-173460.html
The 40 year old made his West Indies debut in 1999 against team India in an ODI, ahead of making his Test debut in 2000 against England. Since his debut, the left-handed batsman has featured in 103 Tests, 301 ODIs and 58 T20Is and even led the West Indies side as a skipper.
Chris Gayle's biggest forte is his potency that he displays while batting, that made him a fan favourite across the globe and cricketing world's first ever T20 freelancer.
• 462 international matches
• 19,321 runs

The hard-hitting West Indies batsman holds the record for most sixes in international cricket and also has the most T20 runs.

Happy birthday @henrygayle! pic.twitter.com/adPjSplsKc

— ICC (@ICC) September 21, 2019
Chris Gayle has played for various franchises across the world and is still perceived as a top pick for teams regardless of his age and fitness issues.
Gayle at the moment is West Indies' top ODI run getter with 10,480 runs, over taking Brian Lara's milestone of 10,348 runs during the series against India which recently concluded. He is also the only cricketer to have scored a triple hundred in red ball cricket, a double hundred in ODI and a hundred in T20Is.