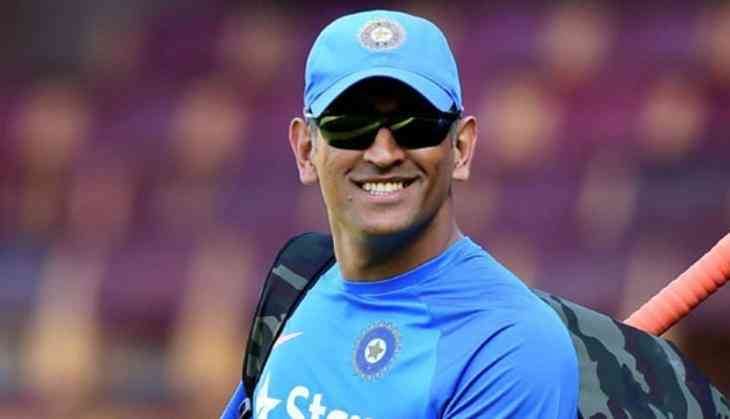 India's World Cup winning skipper MS Dhoni was known to be cool, calm and collected on the cricket field. In some of the most edgy circumstances during the game, where some of the finest would tend to crumble, MS Dhoni displayed utmost patience and tranquillity to make some tough calls and lead his side to success.
The reason behind him earning the nickname 'Captain Cool' was because of this precise ability. However while every Dhoni fan know how he was on the field, little does anyone know how MSD was behind the curtains.
Not long ago, former Indian batsman VVS Laxman revealed how MS Dhoni was as cool outside the field as he was on the cricket field. Laxman looked back on two eccentric instant from MSD's career which he saw.
VVS Laxman cast his mind back to the 2006 Test against arch foes Pakistan in which MS Dhoni went on to crack a joke in the dressing room saying that he was going to retire from Tests.
"I still remember him coming back into the dressing room (after his maiden Test ton, versus Pakistan in Faisalabad in 2006) and loudly saying 'I am going to announce my retirement - MS Dhoni, mai hundred maara Test cricket mein, bas yaar [I, MS Dhoni, have hit a century in Test cricket that's it!]," Laxman said.
"I don't want anything more from Test cricket!' And we were shocked and surprised to hear that. But that's what MS Dhoni always was," he said.
VVS Laxman further reminisced about how MS Dhoni drove the team bus from the stadium to the hotel in Nagpur during the 2008 Test series against Australia.
"He was the captain of the Indian team because Anil [Kumble] announced his retirement two matches before in Delhi (in 2008). And MS Dhoni asked the team bus driver to just go and sit behind, and he drove the team bus from the ground to the hotel in Nagpur, and we were all awestruck. The captain of the Indian team, driving the team bus!
"That's how he used to enjoy his life. For him, being a cricketer was doing everything on the cricket field, but outside the field, everything was normal," Laxman said.
The fans will get to witness MS Dhoni back in action when the Indian Premier League starts form 19th September. This year the T20 league will be played in UAE- with the matches set to be played in Abu Dhabi, Dubai and Sharjah.
Also Read: MS Dhoni buys perfect retirement gift for himself [pics]