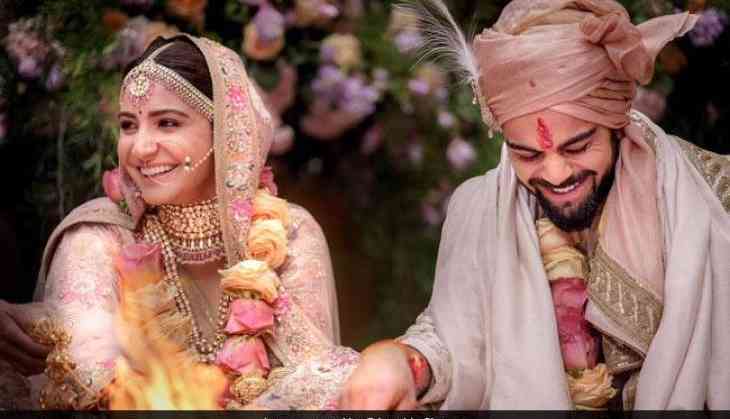 Many days have passed since Indian cricketer Virat Kohli and Bollywood actress Anushka Sharma has tied knot to each other, but fans are still eager to know about every latest update. And now, the wedding planner of fat wedding has came with many disclosures in an interview about Virushka's secret wedding.
Virat Anushka's wedding planner Devika Narain, planned for marriage in Italy on December 11, has shared many things about this marriage in an interview given to BBC. Devika first mentioned that the biggest challenge for her was to keep the marriage preparation secret.
Devika said in the interview, "It was so tough. I remember when we were planning the wedding and we knew who was getting married, we wouldn't even take their names. When I met them for the first time, I couldn't even say Anushka to her face because I kept saying bride. She asked me 'what is wrong with you' and I said we have conditioned ourselves to not take your names because we have to keep it a secret."
Devika described Anushka and Virat's marriage as a typical Indian wedding. After the welcome lunch, the 'Sangeet' ceremony and engagement's function was done on the first day. 'Mehandi' Ceremony was organized on the second day. There was also a karaoke night in the event, in which all the songs were played. Then on the third day the grand finale of the wedding ceremony was completed.
Wedding Planner Devika also spoke about the "Return Gift" given to the guests who attended this marriage. Devika said that perhaps very few people know that Virat and Anushka are extremely spiritual.
"Anushka and Virat are extremely spiritual people, I don't know how many people know this about them. She wanted everything to be about growth and prosperity, so the whole wedding was in fact inspired by the idea of an overgrown garden. They are big fans of Rumi and his poetry, so an anthology of his poems was given as a take back present for all the guests," said Devika in the interview.