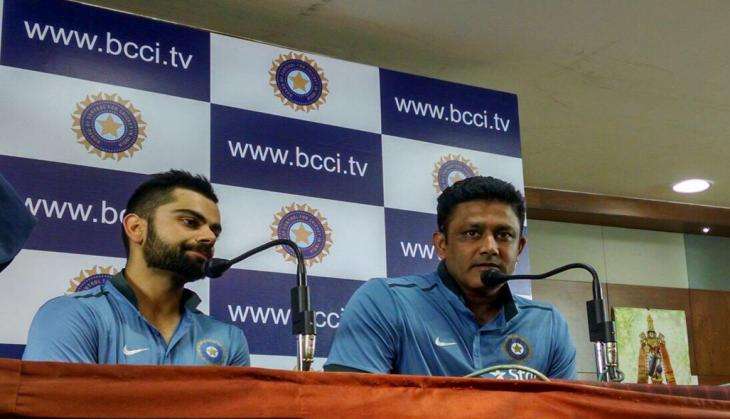 India captain Virat Kohli was unhappy with the amount of grass left on the pitch for the opening Test against England after his side had to fight hard to eke out a draw in an intriguing final session on 13 November.
Kohli ensured the honours were shared with the touring side with a defiant 49 after his side, ranked number one in the world, were reduced to 132 for six, chasing an improbable target of 310 for victory.
"I was quite surprised to see that much grass, to be honest," the 28-year-old Kohli said. "It should not have been the case," he added.
Kohli would have hoped for more assistance for his spinners from the pitch at the Saurashtra Cricket Association stadium, making its debut as a test centre, given England's recent struggles on turning tracks in Bangladesh.
He thought the hard-fought draw would stand his side in good stead in the future.
"At least we know how to draw games now. Before that, some people obviously were sceptical about our side knowing how to draw games," Kohli said. "We won games or we lost games.
"I spoke with Jadeja out there that it was an opportunity for both of us to improve on another aspect of the game. Maybe in Test cricket in the future, we will have this situation again.
"Maybe we will have to apply ourselves again and show character...so it was a challenging situation but one that we countered really well, I thought."
England's three spinners took 13 wickets in the match, compared to their Indian counterparts who managed nine, despite having the world's top-ranked Test bowling in off-spinner Ashwin.
(PTI)