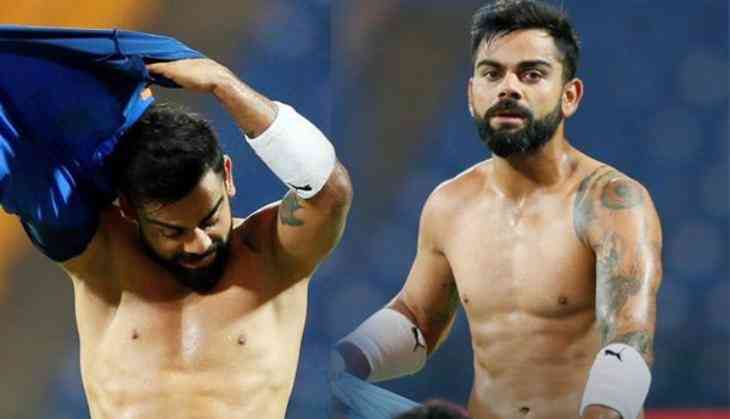 Team India former skipper Saurav Ganguly removed his jersey when the team Netwest final in 2002 in Lords, after that incident it became a dream for Indians to see the same craze like what Ganguly showed that time. The Bengal Tiger has been asked several times about that incident because people still have not forgotten that moment of joy.
Recently in a media interaction, Saurav Ganguly and India's current skipper Virat Kohli came front to front and discussed several things. In this interaction, Ganguly said 'If India won 2019 world cup then we guys should ready our cameras because Virat Kohli has six-pack abs. This will not be shocking anymore.'
Ganguly shirtless
While Ganguly was saying this, Virat Kohli was also there and replying to it Kohli said that not only he but Hardik Pandya and Jasprit Bumrah will also come with him to do it.
Kohli said, 'I don't think only I will do that definitely I am 120 percent assured that Pandya will also come with me. Jasprit Bumrah will also join us as he also has six-pack abs. Not only this there are many players who can join us.'
Also Read - IPL 2018: Jasprit Bumrah all set to 'Gumraah' batsmen after a long break for Mumbai Indians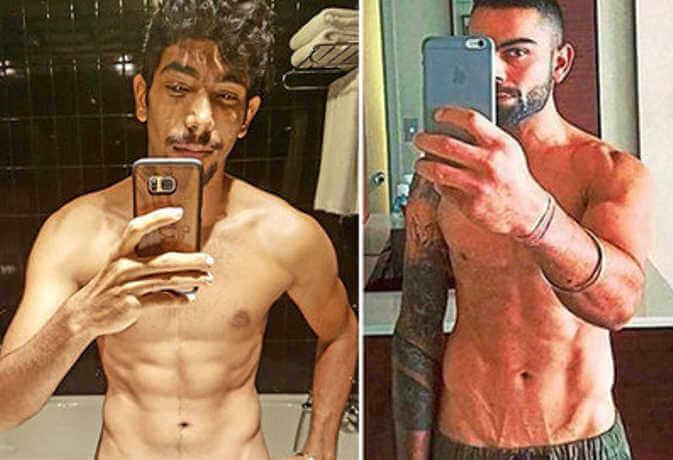 Jasprit Bumrah
This is to notice that Virat Kohli and his team is preparing for 2019 World Cup that is going to held in England. The final match of the world cup will be played in Lord's ground. So it will be interesting to see Virat Kohli and his team going shirtless on the same ground where Ganguly did it.
Also Read - IPL 2018, MI vs CSK: Lions roar in 1st match ; Mumbai Indians lost by 1 wicket