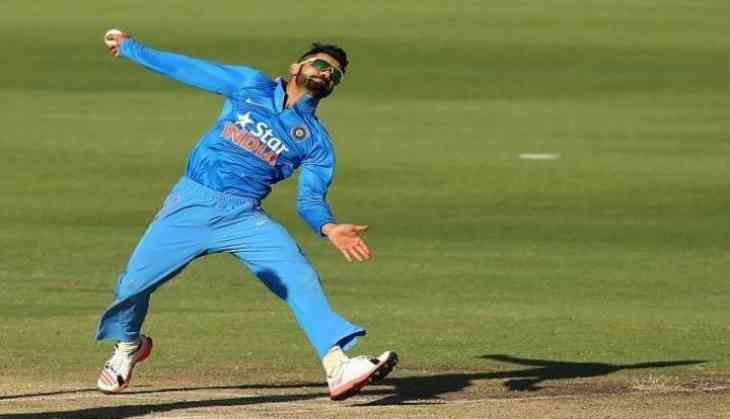 Virat Kohli is the undisputed king of cricket as he is always up for breaking records with his orthodox batting style. But his bowling style is something everyone makes fun of including Virat himself. Virat Kohli once said that he doesn't bowl because his bowling style is very funny.
But now Virat has revealed that no one in the team believes in his bowling but he do. Virat revealed that he was going to bowl in an ODI match against Sri Lanka in 2017 and asked MS Dhoni if he can. Virat was ready to bowl that's when Jasprit Bumrah from the boundary shouted, "no joking around, it is an international game."
"No one in the team believes in my bowling but I do. After that I had back issues and then never bowled (in the middle)," Virat revealed in an interview to World Cup broadcaster.
Virat Kohli now bowls in the nets as he was recently spotted doing so during the practice session of team India.
Kohli also revealed that he used to follow James Anderson of England when he was in academy in Delhi.
When I got to play alongside him, I told him about that story and we both had a good laugh about it. India will play against South Africa on June 5 and Virat Kohli will lead his team for the first time in a World Cup.
Also read: Watch: Shoaib Akhtar bashed his ex-Pakistan captain Moin Khan over Sarfaraz Ahmed