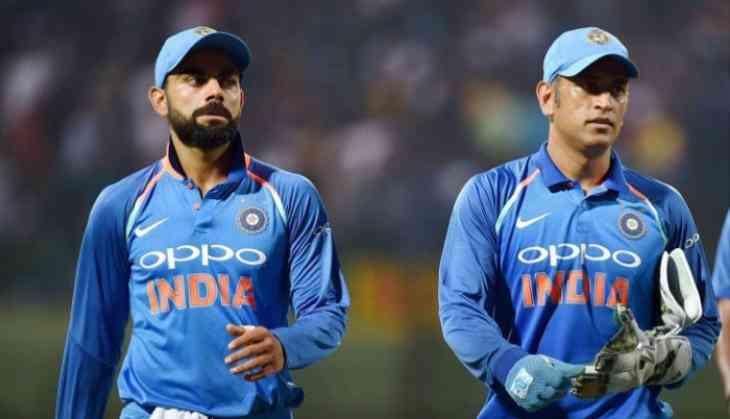 MS Dhoni might not be India's captain on paper but he is captain of Virat Kohli on the ground says former India international Suresh Raina. MS Dhoni handed over the ODI captaincy to Virat Kohli in 2016 and Test captaincy in 2014 but prior to that, he has achieved many milestones for India.
Suresh Raina who played under MS Dhoni in international cricket and is current vice-captain of MS Dhoni-led Chennai Super Kings in the Indian Premier League said, "He is the captain of the captains. Virat feels confident when Dhoni is behind the stumps. Virat has always acknowledged that."
Virat Kohli will lead India for the first time in a World Cup and MS Dhoni is also part of the team. Dhoni will play a crucial role for India both as a player and a guide for Kohli.
Virat Kohli has never won an ICC championship as a captain, while MS Dhoni has won all the major ICC trophies as team India's captain. Virat Kohli also lost the ICC 2017 Champions trophy to Pakistan in the finals after winning all the league stage matches.
The World Cup 2019 will take place in England and Wales from May 30. India will start their campaign against South Africa on June 5. India will play a warm-up match against Bangladesh today as part of their two warm-up matches before the tournament. India lost to New Zealand by 6 wickets on May 25.
Also read: Shane Warne hits out at critics questioning MS Dhoni's place in World Cup team says, "Can Retire