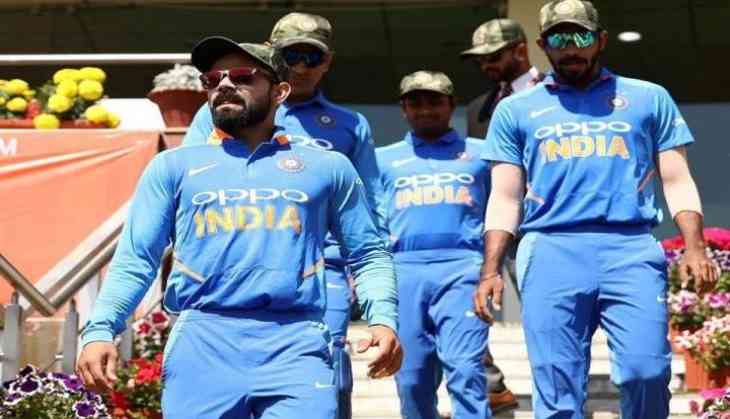 Virat Kohli-led team India is in England for the upcoming World Cup. Team India reached England Yesterday on May 23, but before leaving India, skipper Virat Kohli and coach Ravi Shastri addressed a press conference in Mumbai.
Virat Kohli and Ravi Shastri talked about many things from the controversial number 4 position to MS Dhoni. But Virat Kohli also mentioned the Indian Army when asked how do they motivate the team. Virat Kohli said there is no bigger motivation for the team.
"When you talk about Indian Army, the role they play, there is no comparison with that," he added. Kohli further said if every player kept Indian Army in mind, the side will "get an extra boost," Kohli was quoted as saying.
During a one-day international series against Australia in February this year, the Indian team wore 'Army cap' to pay tribute to the victims of Pulwama attack that took place in Jammu & Kashmir on February 14.
Team India will start their World Cup campaign against South Africa on June 5. Virat and company will play two warm-up matches before their first game. They will play against New Zealand on May 25 and against Bangladesh on May 28.
This time the World Cup will follow the round-robin format where each team will play nine matches each, one against every country before the top four teams qualify for the playoffs.
Also read: Virat Kohli reveals the first team to reach 500-run mark in ODI cricket