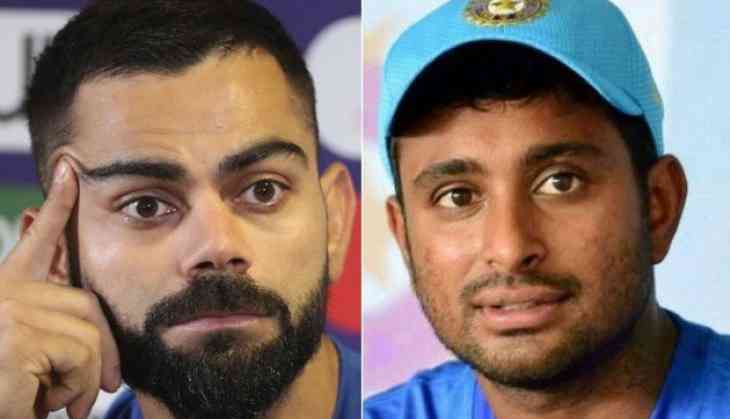 In an unexpected turn of event, where Ambati Rayudu has announced his untimely retirement from all forms of cricket has been a subject of contention as Rayudu has not specified the exact reason.
Nonetheless, Ambati Rayudu was in the stand by list for the World Cup, despite injuries to Shikhar Dhawan and Vijay Shankars, Ambati Rayudu was overlooked by the Indian selectors, which was followed by his decision to retire from the game.
In the meantime, Indian captain Virat Kohli who is mindful of the news had some absorbing things to say about Ambati Rayudu. The skipper termed Ambati Rayudu as "a top man". But some fans were not happy with what Virat Kohli had to say.
Ambati Rayudu did just what he was asked to do, batting for team India at number four spot earlier. Regestering three centuries and ten fifties to his names. He featured for the men in blue in 55 ODIs, with 1694 runs at an average of 47.05.
He was also declared as favoured number four option by Kohli himself. But going into the World Cup 2019, Vijay Shankar was preferred ahead of Ambati Rayudu in India's final squad.
Wish you the best going forward Ambati. You're a top man 👊🙂👏@RayuduAmbati

— Virat Kohli (@imVkohli) July 3, 2019
Responding to Rayudu's untimely retirement from the game, Virat Kohli took to Twitter and wrote a special message for him and also wished him luck for the rest of his life.
"Wish you the best going forward Ambati. You're a top man," Virat Kohli Tweeted.
Also Read: Virat Kohli reveals 4 secrets of Hardik Pandya's success
http://catchnews.com/cricket-news/after-england-s-qualification-this-is-how-points-table-looks-like-165792.html
http://www.catchnews.com/cricket-news/ravindra-jadeja-slams-sanjay-manjrekar-says-learn-to-respect-people-165777.html