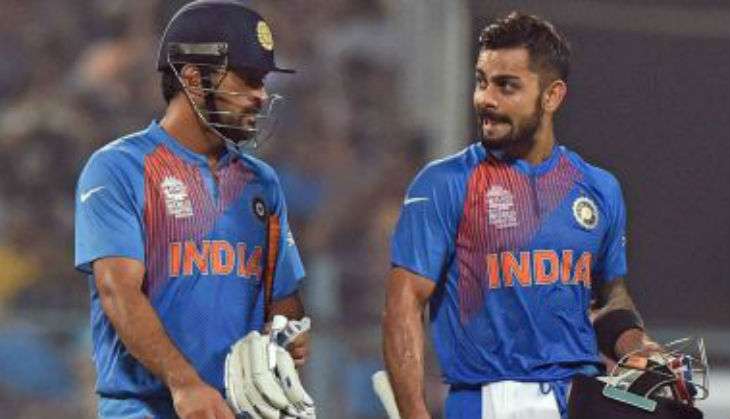 Mahendra Singh Dhoni passed on the baton to Virat Kohli making him the captain in all three formats of cricket. Kohli's era has begun on a sparkling note as the Indian team came out victorious by defeating England in two ODIs in a three-match series.
Kohli played a captain's knock and engineered the path of his team victory in the first match with the help of a stunning century. His performance throughout the series remained praiseworthy as he also produced a half century in the third ODI.
To make the first series win as a captain more special for Kohli, the ex-skipper Dhoni gave his successor a match ball. Kohli got that ball signed from Dhoni as memorabilia.
"MS gave me the match ball in the second game. The stumps are too expensive nowadays and they don't allow us to take them home (smiles). He gave me the ball and told me that it was my first series win as captain and it is memorable. It was a special moment for me and I got the ball signed from him as well," Kohli revealed during an interview with bcci.tv.
Talking about the series and the performances from his team mates, Kohli said, "It has been a series of finds, character building, people expressing themselves and not worrying about the number of games they have played. The team has showed character and intent of being smart cricketers, winning games for the country." he said.