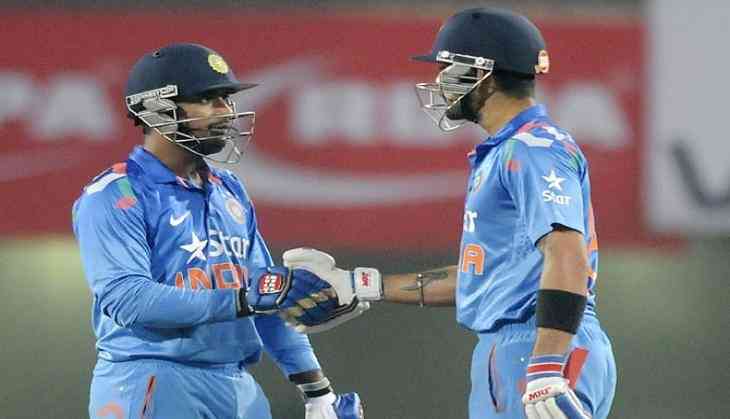 The middle-order batsman Ambati Rayudu given his services to MS Dhoni-led Chennai Super Kings in the recently concluded IPL 2018 has failed the Yo-Yo test at the National Cricket Academy in Bengaluru on Friday ahead of England tour.
As per reported in Times of India "The test results are yet to be officially registered. The future course of action will be decided once the official results are handed over on Saturday," BCCI official said.
"Virat Kohli looks fine. He will be back to his normal self in a few days," the official said.
Ambati Rayudu doesn't match the fitness requirements the result of this it has open the door for Rishabh Pant in the middle order who had stunning Indian Premier League this year.
Indian Batsman Ambati Rayudu played last game for India against Zimbabwe in 2016 and while the likes of skipper Virat Kohli and his forerunner MS Dhoni passed the test with flying colours.
Indian pacer Mohammed Shami and India A wicket-keeper batsman Sanju Samson have already failed the Yo-Yo test happened few days ago. Shami failed to register their spot in squad for the one-off Test against Afghanistan while Samson missed the India 'A' team's tour to England.
Indian star batsman like Yuvraj Singh and Suresh Raina including young all-rounder Washington Sundar, had missed out their spot in Indian squad after failing to clear the basic threshold on the yo-yo scale.
Although, in limited over formats Suresh Raina and Sundar eventually passed the Yo-Yo test to register their spot in Indian Squad.
Also Read : Virat Kohli clears Yo-Yo test while MS Dhoni joins training ahead Of England Tour