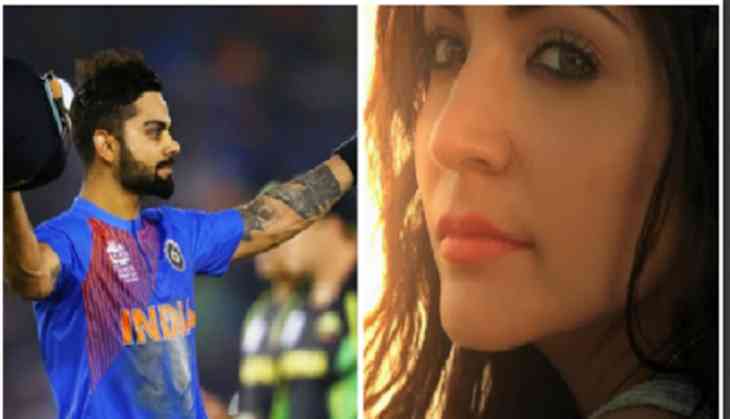 The Indian skipper Virat Kohli will turn 29 today. The cricketer was born on 5 November 1988. Virat Kohli currently captains the India national cricket team. Although for Virat there still has a long way to go, yet the cricketer is often regarded as one of the best players in the history of cricket. Virat was also the only player from India to feature among the world's 100 highest paid sportsmen in the latest Forbes list. He was also listed at the eighth spot in world's most famous sportsman.
After making his debut in the international cricket, the cricketer had struggled with his form, with only two fifties from his bat. Not only that but the cricketer had also become the victim of "image trap", there were rumours doing round on the internet that "Virat was binge-drinking in the 2009 IPL in South Africa and was more interested in his hairstyle and tattoos than his cricket."
Virat's out-spoken aggression on and off the field was also a matter of challenge for the selectors at that time. But only after a few years, people and cricket fans started to see a change in the Delhi lad. It all started after 2013 when he met his lady-love, Anushka Sharma. Virat had credited Anushka for his change in behaviour many times. Recently in an interview, Kohli had confessed that the Bollywood diva Anushka makes him a better person.
Even though today Virat openly talks about his lady love Anushka Sharma, but there was the time when he preferred to kept his relationship a secret. Virat met Anushka reportedly on the set while shooting for a shampoo advertisement in 2013, at that time Anushka was allegedly dating Ranveer Singh.
In 2014, the most beautiful phase of their relationship started, they were captured visiting each-other on the set and in tours. Anushka was also spotted in the cricket stadium during Virat Kohli's matches in IPL and national tournaments. In the same year in a match against Sri Lanka at Hyderabad, after scoring a half-century Virat had blown a flying Kiss to Anushka.
On Anushka's birthday, Virat was also captured in many photographs. In 2015, the honeymoon phase of their relationship ended after Anushka Sharma was brutality trolled by his fans for his bad performance. Even though Bollywood diva does not talk about this incident in media, the Indian skipper was badly hurt with this behaviour and he shamed the trollers for trolling Anushka Sharma.
After the 'trolling fiasco' comes the time when it was rumoured that the most loved duo had broken up. Both of them unfollowed each-other on social media. They stopped getting captured together at public places. Yet Virat's gesture of slamming the trollers was widely appreciated. And maybe Anushka too was impressed with it because soon the duo was once again were spotted together.
In the year 2016, Virat and Anushka were seen sharing shaking their legs in Yuvraj Singh's marriage at Goa.
Then comes the year 2017, when they created a buzz on social media with their appearance in Manyvar's advertisement, 'Naaye vaade'. Once the advertisement had gone viral, the talk about their marriage started but soon the actress soon ended these rumours by saying that they are not getting married in December.