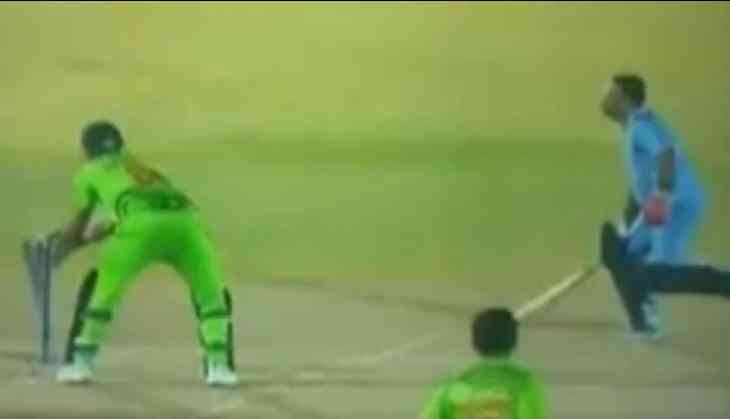 UAE's T20 Ajman All Stars League
In a video that had gone viral in a short span of time, most players of the same team are either got run out or stumped in a match of the Ajman All Stars League T20 tournament being played in the United Arab Emirates. After seeing so many suicide attempts by the batsmen, the International Cricket Council (ICC) finally stopped the league and started probing in to the matter.
The ICC Anti-Corruption Unit has decided to investigate this league after being viral of a suspicious video clip. The T20 League was privately permitted by the UAE Cricket Board. This league was closed by the UAE Cricket Board officials after two days at Ajman Oval Stadium.
The ICC Anti-Corruption Unit is investigating a match from the Ajman All Stars League recently played in the UAE

Here's some match footage 😳pic.twitter.com/azU1Cr86e0

— The Cricket Paper (@TheCricketPaper) January 30, 2018
The Dubai Stars vs. Sharjah Warriors T20 match being played during this league and later became the most suspicious. Playing first in the match, the Dubai Stars scored 136 runs to win the Sharjah Warriors in the first innings. But the Sharjah Warriors' players were all out on 46 runs only. The most shocking thing is that most of the team's players are either run out or became the victims of stump.
Following this, ICC's Anti-Corruption Unit chief Alex Marshall confirmed Wednesday that a probe was initiated by issuing a statement.
"There is currently an ICC Anti-Corruption Unit investigation underway in relation to the Ajman All Stars League held recently in Ajman, UAE," Marshall said.
"The ICC ACU works to uphold integrity in cricket, and in keeping with that role we are talking to players and officials and will not make any further comment at this time."