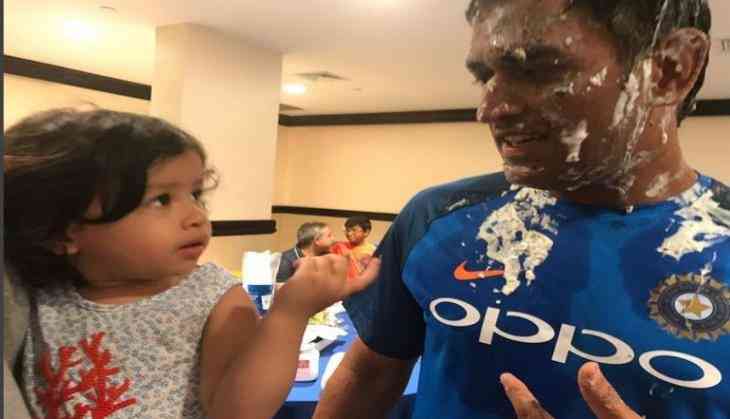 The daughter of Indian former captain Mahendra Singh Dhoni Ziva is already an Internet sensation and her account has already been created on photo sharing platform Instagram by Dhoni and his wife Sakshi.
For their fans, the duo often shares Ziva's picture and videos on this account. On Wednesday, Sakshi posted a video of her daughter in which little Ziva could be spotted giving different poses in front of the camera.
Ziva is looking very cute in her big frame glasses during her photo session. The video of little girl has been widely liked on social media and went viral.
This is not the first time when Dhoni's daughter is making the headlines. Earlier, a video on social media had went viral, in which she was seen singing Malayali song. And now a video of Ziva has been surfaced in which she is posing for selfies.
The reason why everyone is excited to see Ziva singing a Malayalam song was because the language is considered India's one of the toughest languages. It's difficult to even speak Malayalam let alone sing a song in Malayalam, if it is not one's mother tongue.