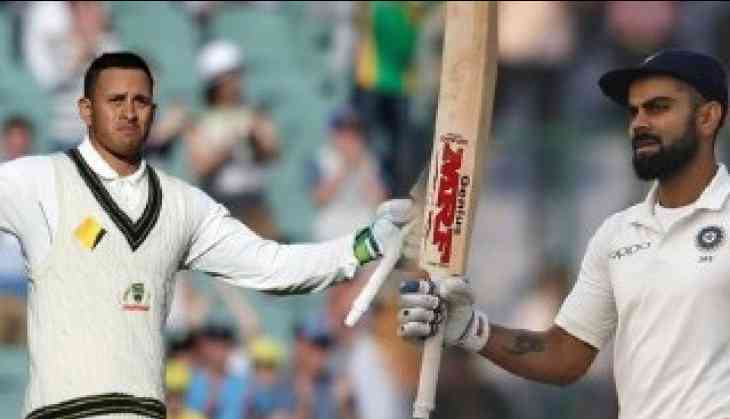 Former Australian captain Ricky Ponting gave his projection ahead India vs Australia series. Ponting said that Australian top-order batsman Usman Khawaja will score more runs than Indian skipper Virat Kohli.
Ponting also made a prediction of a 2-1 series win in favour of Australia for the four-match Test series against India, while speaking to cricket.com.au.
The 43-year-old said Khawaja is on top of his game right now, his records at home is amazing. I'm sure that Khawaja will the leading run scorer of the series leaving behind Virat Kohli.
India and Australia will play a four-match Test series starting from December 6 in Adelaide, Australia. India is currently playing a practice match against Cricket Australia XI, where Virat Kohli, Prithvi Shaw and three other batsman scored a fluent half-century.
Earlier this month, India and Australia played a T20I series that was levelled at 1-1. Australia won the first match of the series by 4 runs (DLS method), second match was abondoned due to rain and India won the third match by six wickets, where Virat Kohli played a match winning strike and made 61 runs of 41 balls.