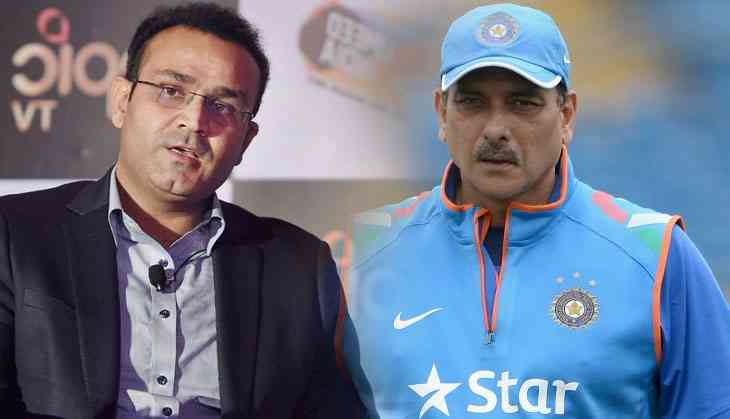 After the losing the Test series at Southampton, Indian former batsman Virender Sehwag slammed Indian head coach Ravi Shastri who, after winning NottinghamTest, had shown positive signs of winning series away from home as well and cited that Indian cricket team can be the best travelling team.
Virender Sehwag cited that "Best travelling teams are made by performances on the ground and not by sitting in the dressing rooms and talking about it. One can talk whatever they want to talk about but unless the bat does the talking, they can never become the best travelling team," as reported in IndiaTV.
Virat Kohli's juggenaut got bundled out for 184 while England's young all-rounder Sam Curran nails the final coffin. England won the series 3-1 with one more Test to go. England won by 60 runs in fourth Test match at Southampton. The fifth and the final Test of the series will be played from September 7.
Also Read: Alastair Cook Retires: Here's how cricket fraternity reacted on Cook's retirement from International cricket