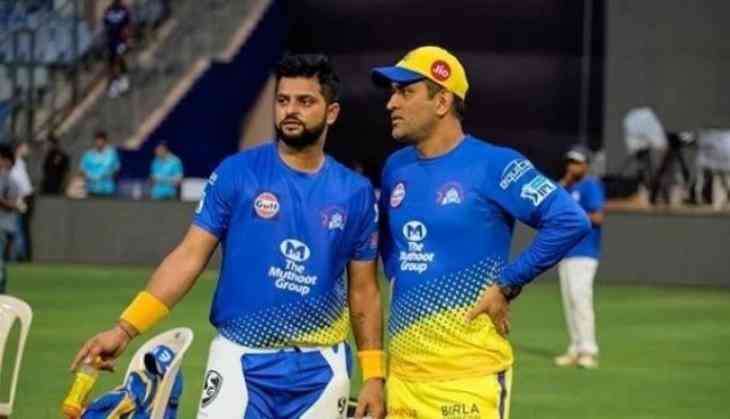 Suresh Raina on Wednesday hinted that he might take over as Chennai Super Kings' captain after MS Dhoni takes retirement. While referring to Dhoni, Raina said that you may see me more next year when he is done but I need his calibre. But he will continue as long as he wants to continue for Chennai, Raina added further.
MS Dhoni missed two games this season and vice-captain Suresh Raina came in to take Thala's place. Dhoni's presence on the field creates a lot of pressure for opposition. Raina said that it is always difficult to fill in Dhoni's boots when he is not around.
MS Dhoni is the highest run-scorer for Chennai Super Kings this year. Last night, in a match against Delhi Capitals, Dhoni scored the most number of runs yet again as he was unbeaten at 44 off 22.
Suresh Raina is the second highest run scorer for Chennai Super Kings this year even though he has not found his form properly.
Chennai Super Kings were the first team to qualify for the play-offs in the IPL 2019. Chennai Super Kings have 18 points from the matches they have played so far. Chennai is one of the most successful team in the IPL with three titles to their name despite not playing two seasons. CSK is the defending champion and will look to retain their trophy this year.
Also read: Watch: Rishabh Pant blocks Suresh Raina, Twitter says don't try this with MS Dhoni