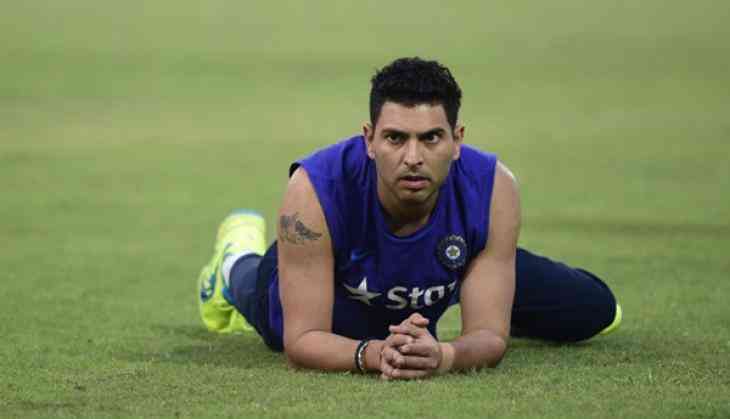 The star all-rounder of India Yuvraj Singh had said that he will not give up on his career at least until 2019. And it seems the risk that he has taken to do the fitness training at the National Cricket Academy (NCA) instead of playing in the Ranji matches has gone into his favour. As the cricketer has managed to clear the much talked about Yo-Yo Test (A non-negotiable test that has been set up by team management for players to be eligible for the selection).
Recently in an interactive session organised by UNICEF, Yuvraj Singh said, "I am still playing. I don't know what format I am going to play. But I am pushing everyday as hard as I used to, maybe harder than before because I am getting older. And I see myself playing cricket till 2019 and obviously take a call after that."
Before clearing the test this time, the Indian all-rounder had also taken this test in October, but he was not able to clear the test at that time. So Yuvraj Singh took a break from cricket and skipped four of five Ranji matches of Punjab. So that he could work upon his fitness.
In the 2011 World Cup win, Yuvraj Singh had played an important role. But Yuvraj Singh has been struggling with his form since quite some time now. While talking about the Yo-Yo test Yuvraj said "So I still believe in myself. As I said I don't know how many people believe in me but I do believe in myself."
Also Read: Not just cricket, Virat Kohli is also the king of Television; here is the proof
"I would like to tell that I am failing. I still fail. I failed the last three fitness tests but yesterday I passed my fitness test. After 17 years I am still failing," Yuvraj further added.
While Yuvraj has cleared the Yo-Yo test, it will be interesting to see that he will be able to make a comeback in international cricket or not.