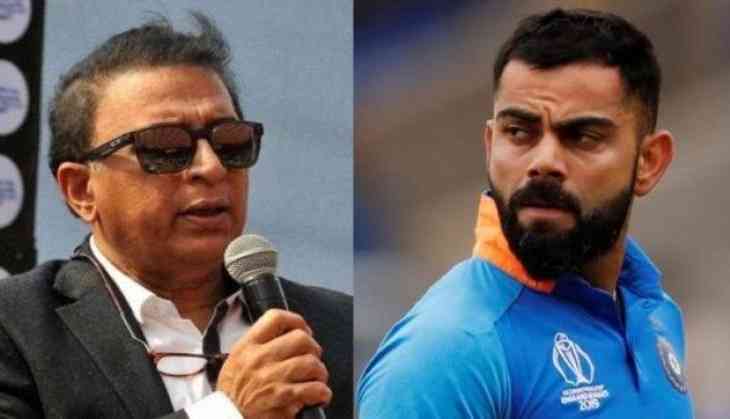 Indian Cricket legend Sunil Gavaskar has lambasted the national selection committee for not queriying Virat Kohli's position as captain regardless of his below par performance at the ICC World Cup 2019 that saw India lose to New Zealand in the semi final stage.
Describing the panal led by MSK Prasad as 'lame ducks' in his column for Mid-day, Sunil Gavaskar stated that by not following usual course of action by reappointing Virat Kohli as captain, the selectors have sent the message that he can continue with the job for as long as he wants.
"That they selected the team for West Indies without first having a meeting to select the captain brings up the question of whether Virat Kohli is the captain of the team at his or the selection committee's pleasure," wrote Gavaskar.
"To the best of our knowledge his (Kohli's) appointment was till the World Cup. After that, it was incumbent on the selectors to meet even if it was for five minutes for his reappointment," added Gavaskar.
"Speaking of lame ducks, the Indian selection committee appears to be one. After the reappointment, he (captain) gets invited to the meeting for his views on the selecting the players for the team. By bypassing the procedure, the message that goes out is that while the players like Kedar Jadhav, Dinesh Karthik get dropped after below expectations performance, the captain continues despite much below par expectations where the team did not even reach the finals," Gavaskar said.
Keeping on with his criticism against the selection committee, Gavaskar went on to say that the lack of 'stature' in the group was a hindrance in their functioning. None of the selectors had long careers for the Indian team and in fact two, Paranjape and Khoda didn't frature in a single Test.
Sunil Gavaskar, who is also known as the little master believes that players of stature will be able to stay away from getting bullied by the management into making decision.
"This is probably one of the last selections for this committee as a new one will get appointed soon," he wrote.
"Hopefully that will have players of stature who will not get bullied and be able to tell the team management that their job is to play with the team chosen by the selectors," he added.
AlsoRead:http://www.catchnews.com/cricket-news/pakistan-s-imam-ul-haq-apologises-to-pcb-for-scandle-involving-multiple-women-168500.html
http://www.catchnews.com/cricket-news/anushka-sharma-shares-message-after-rohit-sharma-unfollows-her-and-virat-kohli-168135.html
http://www.catchnews.com/cricket-news/anushka-sharma-shares-message-after-rohit-sharma-unfollows-her-and-virat-kohli-168135.html