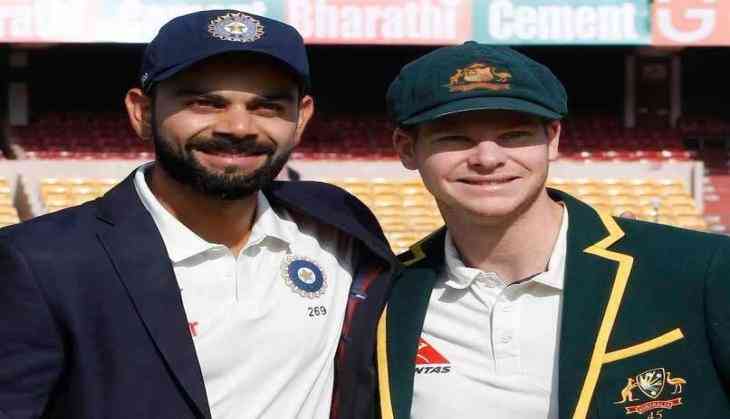 Australian batsman Steve Smith has proved his mantle in the fourth Test match against England in Manchester. Steve Smith not only scored his 26th Test century but also converted it into a double-ton. Former Australian cricketer Shane Warne has rightly said that Steve Smith is the best in Test cricket, Virat Kohli across all formats.
Speaking to IANS Warne said, "As far as Test cricket goes, I would probably say it is a really tough one between Virat and Smith. But I think if I had to pick one batsman in Test cricket, it would be Smith, but if I lost that and had Virat, I would still be happy because he is a legend."
Warne also said that Virat Kohli can break Sachin's record of 100 international centuries. Kohli already has 68 international centuries and on a verge of breaking Sachin's record of 49 ODI centuries. Warne said that the way Virat Kohli scores centuries in ODI cricket like he is having a walk in the park.
The reason why Shane Warne backed Steve Smith over Virat Kohli in Test cricket is the way the former Australian skipper has made his comeback. Smith has 589 runs in the ongoing Ashes series including three centuries and one half-century. Smith's numbers in the ongoing Test series are as follows 144, 142, 92 and 211. Smith recently reclaimed his number one Test batsman ranking from Virat Kohli.
Also read: Sachin Tendulkar unveils what sets Steve Smith apart from other cricketers