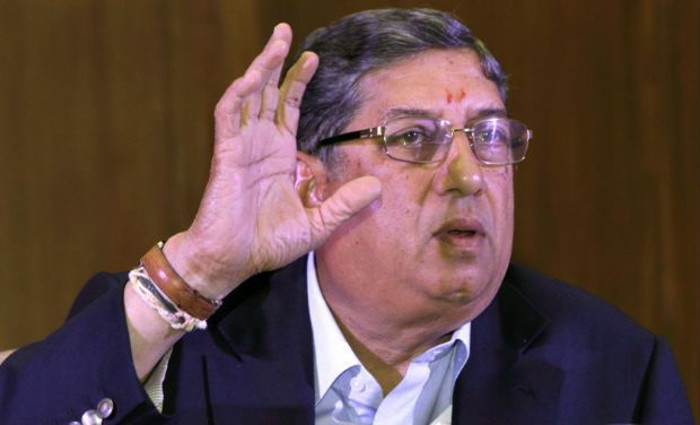 N Srinivasan is no longer in the race for Board of Control for Cricket in India (BCCI) presidency, former Board president Sharad Pawar told reporters on Thursday, 24 September, following a meeting between the two in Nagpur.
Admitting that Srinivasan met him last night, Pawar said on Thursday, "We could not meet in Kolkata during Jagmohan Dalmiya's funeral as I left Kolkata early and he arrived a little late. So he decided to meet me in Nagpur during my visit here."
"Srinivasan felt that the present atmosphere at the BCCI was not good and it (an election) will create more bitterness and therefore it would be in the interest of the BCCI not to hold a contest," Pawar added.
Dalmiya's death has created a vacancy at the top at BCCI, but Srinivasan (who is still the Tamil Nadu Cricket Association chief) told him that he was not interested in occupying the post, said Pawar.
The two agreed in the meeting that unanimous selection of the new president would be desirable, he added.
Srinivasan, who had to quit the post of BCCI president over 'conflict of interest' issue, flew in to Nagpur on Thursday by a special flight and met Pawar who is on a tour of Vidarbha region to meet the kin of the deceased farmers who committed suicide. Sources said NCP leader and former union minister Praful Patel was also present during the meeting.
-PTI