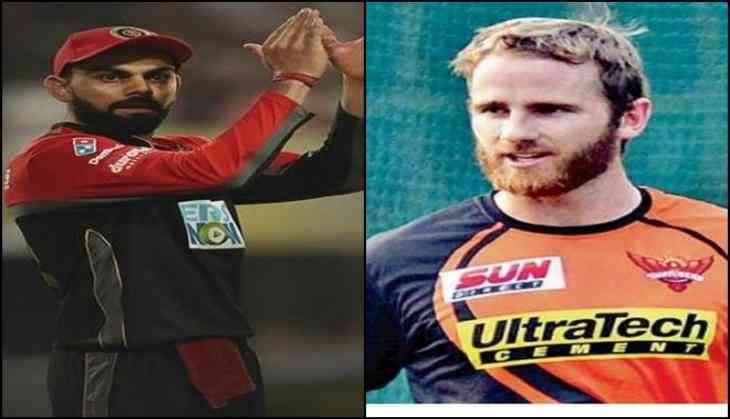 The match 51 of the Indian Premier League will witness the clash of table topper Sunrisers Hyderabad and Royal Challengers Bangalore. SRH have already qualified for the playoffs along with the Chennai Super Kings, winning 9 of the 12 matches played so far.
Whereas RCB are hanging on a fragile thread and a little mistake at this stage of the game would mean nothing but elimination. RCB's performance has been hot and cold this season but they are getting their form back right on the spot. Having won both of their last matches, Kohli's army must be brimming with confidence.
Their performance has seen a complete turn around in the recent matches. The match against KXIP was by far their best; the bowler's bowled to a plan, the fielders supported their cause in the field, and the openers then knocked off the runs required.
Sunrisers became the first team to make it to the playoffs. They have been the best bowling side and have terrified the teams with their bowling powerhouse that comprises of the best bowlers in the Indian Premier League.
RCB are on the verge of elimination whereas SRH are in the habit of winning. Who will prevail is the question to ponder upon.
Virat Kohli and AB de Villiers are the biggest match-winners among the RCB batsmen while the Hyderabad happen have the bowlers who would like to stop the hitters of the RCB. Umesh Yadav and Yuzvendra Chahal have become the two dependable bowlers. For Sunrisers, each of the bowler's has made significant contributions to the team's success. However, Bhuvneshwar Kumar, Sandeep Sharma, and Rashid Khan will have to do the bulk of the damage with the ball.
The clash will be the one between the bat and the best of the batsmen and fiercest of the bowlers.
Also Read: BCCI may announce the first women IPL match soon, here are the details about the first match