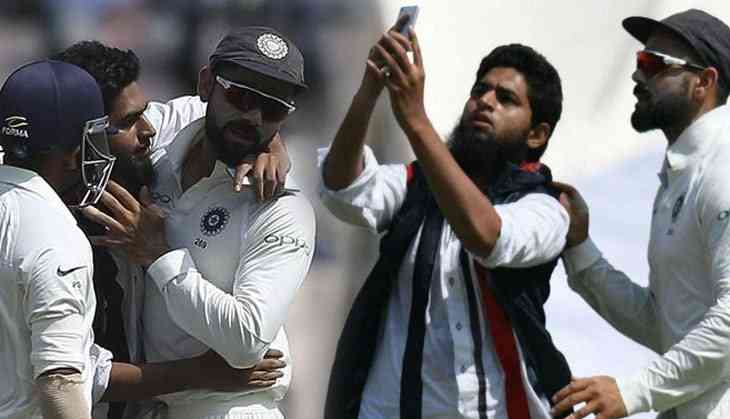 A case has been registered against a fan, who breached the security and entered the stadium pitch to meet his favourite player and Indian cricket team captain Virat Kohli during the Test match against West Indies.
On Friday, a crazy fan had invaded the pitch during the match when Virat was fielding at mid-wicket while playing against West Indies to take a selfie with Virat and breaches security at Rajiv Gandhi International Stadium in Hyderabad. He tried to kiss and hug Virat and also took a selfie with him. However, Virat was not happy when the whole incident was going on with him.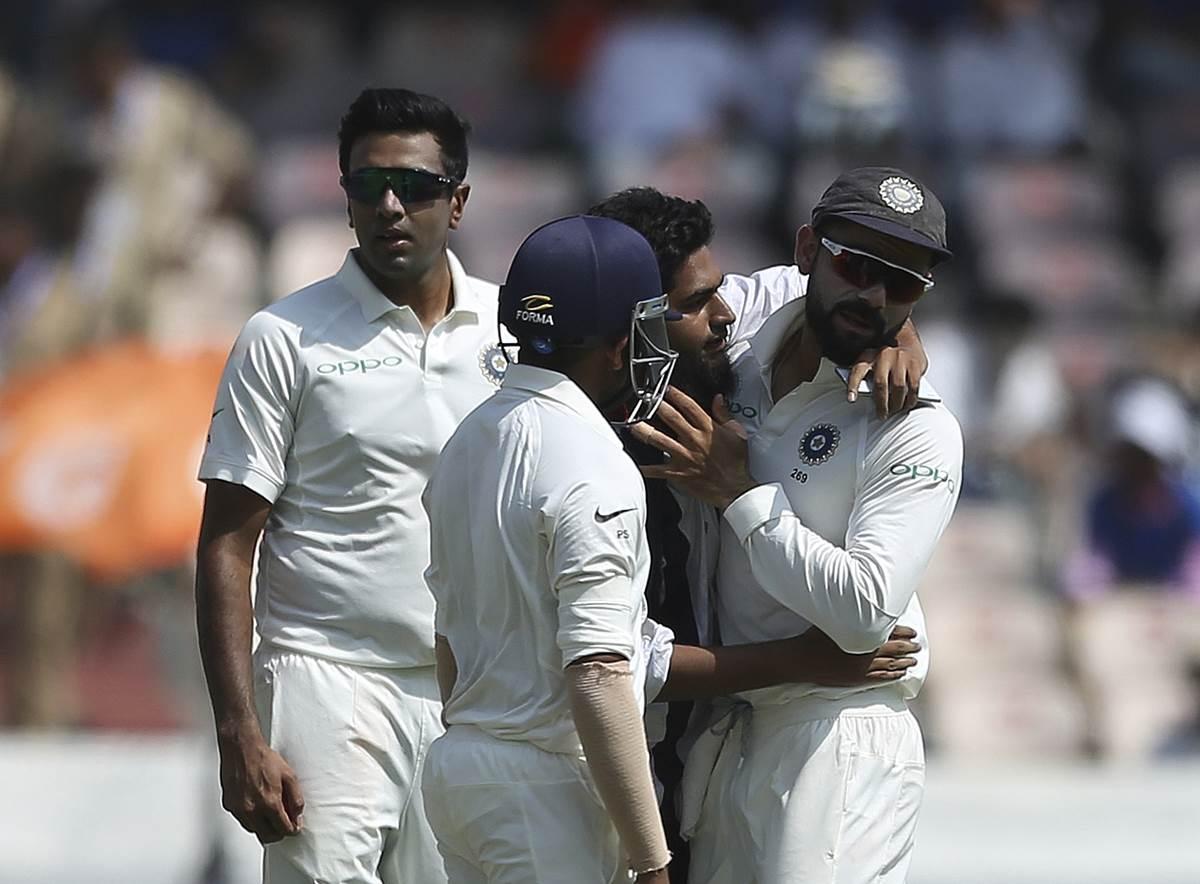 As per the report of Times Now, the case of trespassing has been filed against the man who broke the security rules, informed by Police inspector P Venkateswarlu.
The incident took in the first hour of the game when Windies were batting against team India. However, the fan identified as 19-year-old Mohammad Khan belonging to Kadapa District of Andhra Pradesh.
He broke the security breach and climbed the barricade to meet his favourite cricketer, ran around 70 metres to hug Kohli. However, Virat was completely in shock with the incident and his fan took out his phone to click a selfie with the captain. It was also reported that the fan tried to kiss Kohli. Soon, the security personnel reached the spot and escorted the fan away from the ground.
Last week also, a similar incident took place with Kohli at Rajkot, where few fans invaded the pitch during the first Test match to take a selfie with Indian skipper.
Also read: OMG! Here's how Virat Kohli reacted when a crazy fan breached him while he was fielding during the match; see video