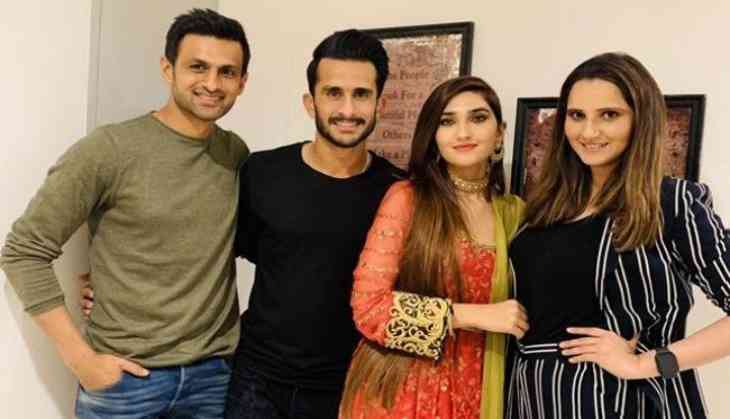 Pakistan cricketer Shoaib Malik and his wife and ace Tennis player Sania Mirza host dinner for the newlyweds couple Hassan Ali and Shamia Arzoo. Pakistan cricketer Hassan Ali recently got married to an Indian girl from Haryana in Dubai.
The marriage gained a lot of media coverage as it was another Indo-Pak relationship after Shoaib Malik and Sania Mirza's marriage. Pakistan spinner Shadab Khan was the only teammate who was present at the wedding as all other guys are busy at the national camp in Lahore.
The dinner was part of post-wedding festivities as it is called 'wedding dawat' in Pakistan. The social media was abuzz after Hassan Ali shared the picture on his Instagram account.
As far as Shamia Arzoo is concerned, she hails from Mewat, Haryana and studied in Manav Rachna University. Shamia is an aeronautical engineer and works for Emirates Airlines after working for Jet Airways. She is the fourth Indian girl to get married to Pakistan cricketer after Zaheer Abbas, Shoaib Malik and Mohsin Khan.