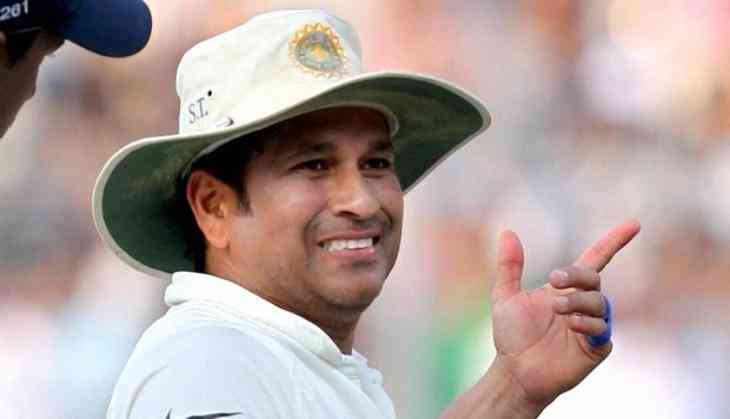 A few people know about this unique aspect of former captain of the Indian cricket team Sachin Tendulkar which has been revealed recently.
The fresh revelation about an incident on field has been made by former batting maestro.
Speaking on the occasion of the inauguration of journalist Rajdeep Sardesai's book, Democracy XI, on Monday (October 23), Tendulkar spoke about a match played by Mumbai against Tamil Nadu in a domestic match.
Sachin said, "Since we are talking about language, I still remember that we were playing against Tamil Nadu in Mumbai, the ball started to swing the reverse. They changed the ball. I stood two feet out of the crease to spoil length of the bowler. Hemang Badani who was standing at point said something to bowler. He said, "Munnadhi Munndi" (forward, forward) but he forgot that I have been in the Indian cricket team for 15 years with the players of Chennai and I have been sharing a dressing room and I understand a bit Tamil language."
The legend told that how he converted opposition's strategy into his favour.
He said, "...so I used to change my stance according to the words "Munnadhi Munndi" used by Hemang and was able to perform according to the situation."
Later, Hemang took on micro-blogging site Twitter and shared Tendulkar's video on his official handle.
He captioned the video, "You think someone can baffle @sachin_rt on the ground by speaking in Tamil ? GOD no way. Thanks for sharing this Paaji."
Here is the full video:
You think someone can baffle @sachin_rt on the ground by speaking in Tamil ? GOD no way. Thanks for sharing this Paaji. pic.twitter.com/wyQYIRLNFi

— Hemang Badani (@hemangkbadani) October 24, 2017