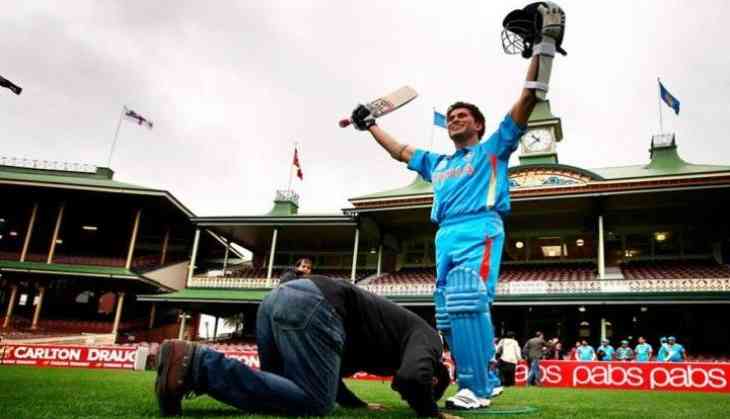 Sachin Tendulkar the 'God of Cricket' celebrates his 46th birthday today. Sachin Ramesh Tendulkar was born on April 24, 1973 in a Maharashtrian family in Mumbai. Sachin is regarded as one of the greats to play the game of cricket ever. The Master blaster holds many international records which are yet to be broken.
Sachin has played 200 Tests for India and scored 100 centuries, he has 34,357 international runs, something all of us know. Here are some lesser known facts about the legendary cricketer which many of us don't know.
Sachin Tendulkar first met Sourav Ganguly at the Under-15 national camp held in Indore, Madhya Pradesh. He met his wife Anjali at Mumbai airport in 1990 at the age of 17 and they married when Sachin was 22.
Sachin named his daughter 'Sara' after the first tournament he won as a captain in 1997. The tournament was 'Sahara' cup.
In 2007, Virgin Comics created a new superhero called 'Master Blaster' based on Sachin to launch a new series of comic books.
Sachin, Brian Lara and Steve Waugh all had MRF as their bat sponsors. Lara's bat was called 'Wizard', Waugh's 'Champion' and Sachin's 'Genius.'
Former India captain Kapil Dev played his 100th Test match in 1989 when Sachin Tendulkar played his debut Test.
Sunil Gavaskar gifted the 14-year-old Sachin a pair of his own ultra-light pads. Those pads were later stolen while Sachin was at the under-15 national camp. Sachin has never scored a Test century in Zimbabwe, the only Test playing nation.
Also read: Video: MS Dhoni reveals his retirement plans and his secret to success in IPL