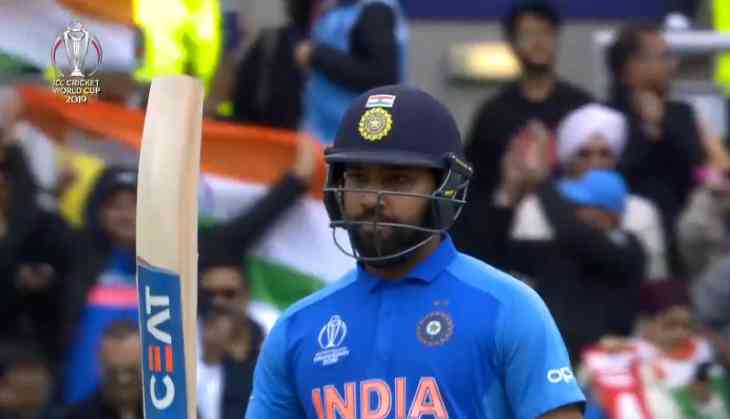 Rohit Sharma scored his second hundred in World Cup 2019 and with this, he also scored his fastest one-day international hundred. Rohit Sharma also hit a back-to-back century against Pakistan. His last hundred came against Pakistan in Asia Cup 2018 which was being held in UAE. Rohit Sharma hit his hundred off 85 balls.
India's Virat Kohli lost the toss against Pakistan and was forced to bat first but his openers didn't let him down. Indian openers also registered the highest opening partnership against Pakistan in World Cup. Rohit Sharma also became the first Indian opener to hit a century against Pakistan in World Cup.
India has not lost a single match so far while Pakistan has won just one match against England. India defeated South Africa and Australia and their match against New Zealand was called off due to rain. Pakistan lost their World Cup opener against West Indies and their fourth match against Australia. Pakistan's third match against Sri Lanka was abandoned due to rain.
India is playing their first match without their star opener Shikhar Dhawan who injured his thumb during their match against Australia where his hit a brilliant hundred and won the man of the match trophy. Vijay Shankar is playing in place of Dhawan today and KL Rahul opened with Rohit Sharma.
Also read: Pakistan bowler Mohammad Amir gets two official warnings from umpire