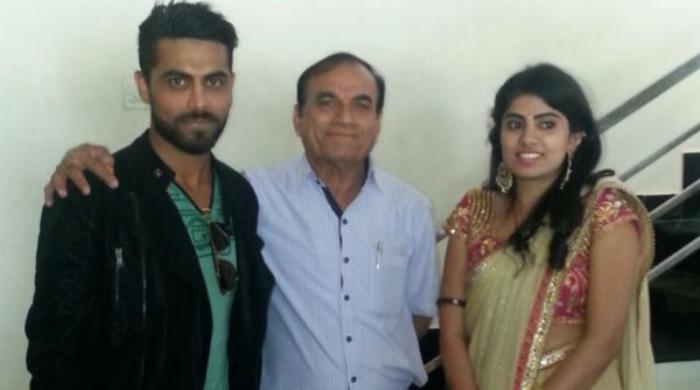 All-rounder Ravindra Jadeja is set to begin a new innings in his life on Friday, 5 February, when he gets engaged to long-time girlfriend Reeva Solanki in Rajkot.
The 27-year old cricketer's engagement ceremony will be held in a local restaurant owned by him. The news was confirmed by his sister, Naina Jadeja, to PTI.
Reeva Solanki, who has been dating Jadeja for some time, is currently based in New Delhi, and hails from Jadeja's hometown Rajkot.
She is the daughter of local contractor Hardevsingh Solanki, and Indian Railway employee Prafullaba Solanki. Reeva is currently preparing for the UPSC examination in Delhi.
She also holds a Mechanical Engineering degree from the Atmiya Institute of Technology and Science in Rajkot.