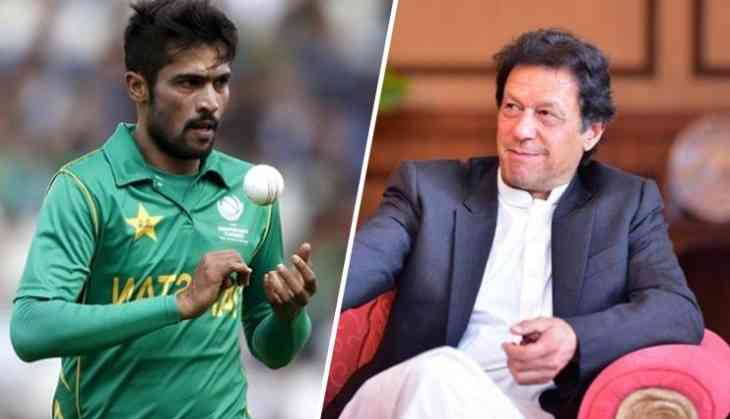 Former Pakistan skipper Ramiz Raja has unveiled the interesting advice PM Imran Khan gave to Mohammad Amir just before the ICC World Cup 2019.
Before departing for the World Cup 2019, the Pakistan national team had gone to meet PM Imran Khan, seeking advice from the Pakistan's World cup winning skipper, said Raja.
"During that meeting PM Khan shifted his attention towards Mohammad Amir, the PM asked Amir who at that time was not selected into the World Cup squad why he didn't made into Pakistan's World Cup squad, to which the fast bowler replied that there was a bit of problem in his in-swing and wrist position and also he was fatigued.
"Surprised over Amir's answer, PM Imran Khan advised the fast bowler to bowl more in order to get bowling fit," revealed Raja in a video message.
Ramiz Raja further went on to say that Amir's retirement from Test cricket is more to do with battling fatigue as limited overs cricket carries less pressure, Mohammad Amir was Pakistan's top performer in the World Cup claiming 17 wickets in the premier tournament.
Not long ago, the pacer announced his retirement from Test cricket with immediate effect, however Amir will be available for his side in limited overs cricket.
Also Read:http://www.catchnews.com/cricket-news/here-s-what-hasan-ali-has-to-say-about-speculations-of-him-marrying-an-indian-girl-168627.html
http://www.catchnews.com/cricket-news/watch-shahid-afridi-s-funny-reply-to-wahab-riaz-s-call-for-second-run-168663.html