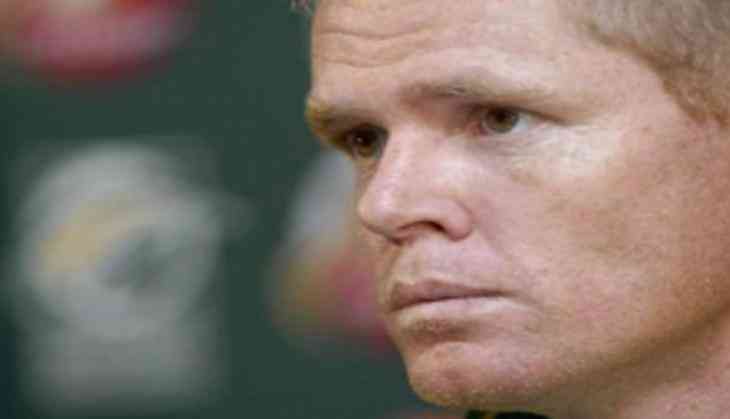 Former South Africa pacer Shaun Pollock believes that Faf du Plessis and his men cannot "write off" the horrid England Tour and have to learn from their mistakes when they face Bangladesh in the upcoming two-Test series beginning 28 September.
South Africa are coming off a horrid England Tour where they lost the ODI series 1-2, the T20Is series 1-2, the Tests series 1-3 and crashed out in the group stages of the ICC Champions Trophy.
On the other hand, Bangladesh are currently playing some of their best ever cricket.
Bangladesh, which had a notorious run of 71 defeats in 72 internationals from 1999 to 2004, have transformed into a team capable of surprising many and causing upsets.
In the last one year, the Asian minnows have reached the Champions Trophy semi-finals, cementing their ODI ranking of seventh, and defeated England at home in a Test and Sri Lanka away - where their 1-1 series draw bodes ill for Australia, who lost 0-3 in Sri Lanka in 2016.
And more recently, they secured their first Test win over Australia, beating the Steve Smith-led side by 2o runs in the Dhaka Test.
And seeing their performance, it can be rest assured that the Proteas will not have it all their own way against the once considered "minnows".
"You've always got to learn your lessons from your past series. We weren't great, I think the guys will be a bit disappointed," Sport24 quoted Pollock as saying.
"They definitely have to learn, you can't just write things off. It can't be that way ... you learn a lesson from everything in life whether it's good or bad," he added.
The former Proteas skipper, who was also officiating as a commentator during the England Tour, insisted that du Plessis's men need to learn what they did wrong and how they can improve, get the balance of the side right in order to get themselves the best chance to win.
"They had some time now to regroup, it's a fresh environment, new coach comes in and that will give a little spark to things," he said.
South Africa will be playing under Ottis Gibson, who replaced Russell Domingo as their head coach.
Meanwhile, pacer Kagiso Rabada feels that if Proteas can steer away from their "patchy" performance in England, they can defeat Bangladesh.
"England was just a bit patchy. Every time we lost we had time to get back into the game, but we couldn't," said Rabada.
"So I guess it's just facing those things, getting our record nice and straight and finding out where we went wrong and trying to convert at times," he added.
The right-arm pacer also insisted that they "always knew" Bangladesh was a good side and are now coming up the ranks.
"We were never going to take them lightly, but they are playing (Australia) in their own conditions, which favour them more," he said.
"You can really say, 'Well done to them', but they played in conditions that suited them a lot, and they'll come here and play in much harder conditions," he added.
Former South Africa pacer Shaun Pollock believes that Faf du Plessis and his men cannot write off the England series despite the Proteas being confident in their own backyard.
The Bangladesh tour consists of two Test matches, three ODIs and two T20Is with the first Test starting on 28 September.
-ANI